AB de Villiers is arguably the most loved cricketer in world cricket at the moment. From India, where he has a massive fan following, to Australia, where opponents are not treated very friendly,  AB de Villiers is loved crazily wherever he travels to play cricket.
There is a reason why AB de Villiers is called 'Mr. 360' by his fans. He not only can play shots all around the ground, he also knows to change gears at the right time. Throughout the series, ignoring the fact De Villiers kept winning matches for his team, Indian cricket fans showed great support and every time he walked out to bat, the crowd in the stadium went wild.
Here, The Cricket Lounge's Vaibhav Sharma looks at 8 reasons why AB de Villiers is cricket's favourite son.
 1)  There are two types of batsmen: 
a) AB de Villiers 
b) All others
Source: alexbritten/wordpress
---
2) AB de Villiers always stays cool. No sledging can bring him down!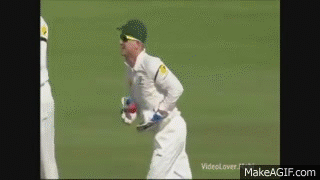 ---
3) No cricket lover will ever be able to forget AB de Villiers fastest ODI century. It was a batting masterclass where he made West Indies bowler look like school boys.
Source: dailytelegraph
---
4) Even the great Chris Gayle bowed down in front AB de Villiers after he reached the fastest ODI century mark
Source: dailytelegraph
---
5) And he has a special 'RCB' connection with India. Even AB de Villiers and his teammates said the Indian cricket fans are cricket's biggest fans. 
Source: odisha360
---
6) We all know what AB de Villiers can do on a cricket field. But off the field, he is no less of an entertainer. He can sing and he can dance too. 
Source: sport24
---
7) He is a great batsman but he is an even better human being.
Source: cricspirit
---
8) AB de Villiers was in tears when his dream ended and South Africa couldn't reach the final of ICC Cricket World Cup 2015. The whole cricket world cried with AB. We could see people feeling his pain as he gave his best in each and every match of the tournament.
Comments
comments