First, the retentions and now the buzz about auctions is making everyone excited. Now after IPL Franchises have announced their retained players, fans enthusiastically wait for the auctions which will be held in Bangalore on 27th and 28th of January.
There are a lot of key players the Franchises would be chasing in these auctions. These included some of the greatest limited overs players from around the world. It's a ruthless format for the bowlers but if you can manage to do wonders with the ball then glory is all yours. So, we bring you 5 such overseas lethal pacers which every franchise would be chasing in the auctions that begin soon.
Mitchel Starc
Image Courtesy: Newindianexpress.com
There's no better pacer than him in modern day cricket than him. Starc is about great pace and an even greater accuracy. Among pacers he would be the first choice bowler for every franchise and the team that gets him would feel that they've got a jackpot.
Trent Boult
Image Courtesy: Sekho.in
He's another destructive pacer and he has had a great role in New Zealand's success in the limited overs format. After Starc, this Kiwi speedster would be the hottest pick among world-class pacers.
Josh Hazlewood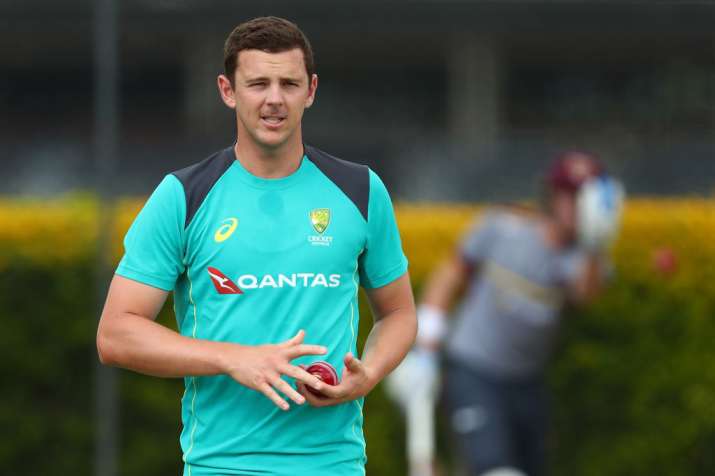 Image Courtesy: Indiatimes.com
Again he's one of the finest limited overs bowlers in modern day cricket. Hazlewood is the 5th ranked bowler in ODI rankings and would be a very vital addition to whichever team he goes.
Morne Morkel
Image Courtesy: dailymaverick.co.za
The tall pacer from South Africa is very accurate and very lethal. He's been one of the pillars of South Africa's great success in the limited overs format. He would be another hot pick for the teams in the auctions.
5. Kagiso Rabada
Image Courtesy: telegraph.co.uk
At such young age, this speedster from South Africa has earned himself some handsome repute. Rabada is the number 1 test bowler in the world and is very effective even in the limited overs format. A lot of Franchises would be keen to have him by their side.