The fans and the experts of the Cricketing World regard Virat Kohli as one of the greatest cricketers of all time, not only in terms of individual records but also from the team point of view. Virat Kohli has changed the standard of Indian cricket owing to his never-ending hunger for victories. He has brought a new ounce of energy in the Indian side following his high level of fitness and excitement to play for the nation.
Virat has already registered many records under his name for his individual performances. However, he even inducted his name into a captaincy record. The Indian captain has now become the most successful Test captain for India by overtaking the legendary, MS
Dhoni.
After winning the India vs West Indies Test series by 2-0, Virat Kohli has now won 28 Test matches for his nation, which has left the likes of MS Dhoni, Sourav Ganguly and Mohammad Azharuddin behind. MS Dhoni was the man owning this record before the India vs West Indies series of 2019.
MS Dhoni had 27 Test wins which were a huge number than the previous most successful Test captain, Sourav Ganguly. Dada had won 21 Test matches for India, 6 less than what MS Dhoni achieved.  However, Ganguly was also one of the best Test captains of India, as
he had broken the record of the former captain, Mohammad Azharuddin's 14 Test match wins. Virat Kohli showcased his captaincy skills by beating all such legendary captains who had led India in the past.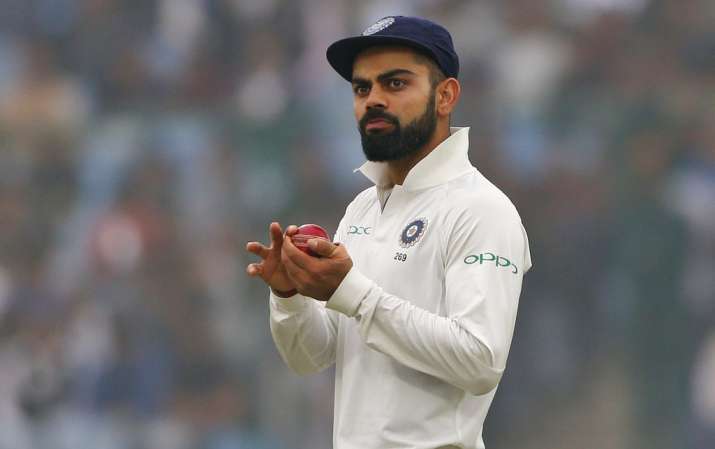 "Captaincy is just a C in front of your name. It is the collective effort that matters. For us, it is just the start of the championship. Whatever has happened in the past is irrelevant."
These were the words of Virat Kohli after he became India's most successful Test captain.
The 30-year-old's phenomenal captaincy skills have helped the Indian team grab the top spot of the ICC World Test Championship points table with 120 points in 2 matches.
Virat Kohli will next lead the Indian side in the upcoming home series against South Africa which will begin from the 15th of September, 2019.