Indian pacer Mohammed Shami has been in the news for an off the field controversy over the last few months. He was accused of domestic violence and sexual assault by his wife, Hasin Jahan. Jahan and Shami got married on 6th June 2014 and the couple also has a daughter named Aaira, who was born in 2015.
The right-arm pacer is the 2nd husband of Hasin Jahan, as she had got divorced from Sheikh Saifuddin in the year 2010. This marriage had initially proven to be a peaceful one for Shami, though the tables have now turned.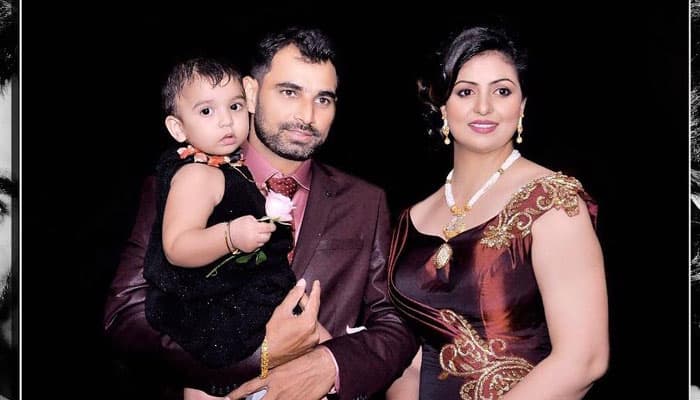 Hasin Jahan had lodged a First Information Report (FIR) against Shami on 9th March 2018, which started problems for the Indian bowler. She accused her husband of domestic
violence, adultery and sexual violence. However, she even added the allegations of murder, rape and match-fixing on the bowler which impacted his career.
Owing to the FIR, BCCI removed Mohammed Shami from the national contract's list but soon gave him a new one, as Shami cleared all the corruption charges against him. It seemed like Shami could finally concentrate on his career but now Jahan has once again tried to trap Shami.
Due to her complaint, Alipore Court had issued an arrest warrant against the cricketer on 2nd September 2019, following the same charges. He has been given the time of 15 days to surrender himself. However, BCCI said that they would take no action against Shami until they read the charge sheet.
"Yes, we do understand that an arrest warrant has been issued. But do not really see us getting involved in this at this point in time. Once we see the charge sheet, we can decide how things stand and if the BCCI constitution calls for any action. But at this point in time, I would say it is too early to take a call on the matter," a BCCI official said.

Mohammed Shami has been in his top form in recent years. He was a prime member of India's Test squad, which recently played against West Indies. However, it would be interesting to see if Shami will be available to play the series against South Africa in 2019 or not.
He has been in touch with his lawyer in recent times. Also, he is expected to return to India on the 12th of September. Let's hope for the best.