Cricket has evolved a lot as a sport in the last few decades. The cricketers have transformed into celebrities who earn millions just by sharing a paid partnership post on their social media handles. The importance of performing well has increased a lot because they receive a place in the playing XI because they are one of the top eleven cricketers of their nation. TV viewership and fan following invite unnecessary tensions towards the cricketers.
Some cricketers tend to get better under this pressure while the others break down. Also, the media outlets always keep an eye on their personal life. On many occasions, the fans have come to know some very private details of their favorite cricket stars. Besides, sometimes the cricketers do not have perfect financial balance in their lives. Thus, they think of taking some careless steps. Here's a list of the 5 cricketers who once tried to end their lives.
Mohammad Shami
Indian pace bowler, Mohammad Shami had a publicized battle with his wife. Hasin Jahan tried to defame him by stating that Shami did not behave properly with her. She also accused him of domestic violence besides stating that he has an extra-marital affair. BCCI removed him from the list of contracted players and a majority of his fans turned his back on him. Thus, he thought of ending his life in 2018.
Kuldeep Yadav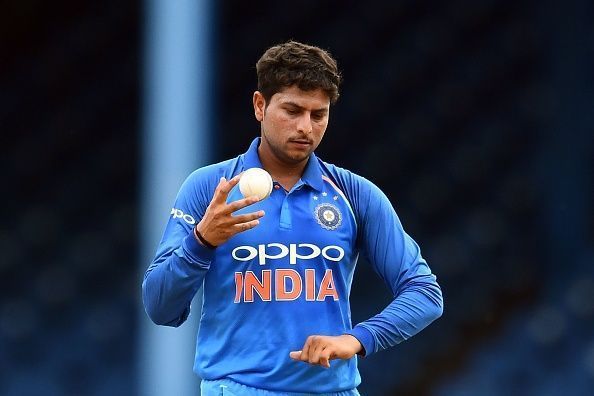 Kuldeep Yadav had made up his mind to commit suicide at the tender age of 15. After he was unable to bowl proper chinaman deliveries in the U-15 trials, the selectors rejected him. He lost his confidence and tried to end his life. However, his father saved him and motivated him to become an international cricketer.
Praveen Kumar
Another Uttar Pradesh-based cricketer to feature on this list is the former India pacer, Praveen Kumar. The swing specialist has tried to end his life at a highway in Haridwar with his own revolver. However, he looked at the photo of his children and changed his mind because he felt that he could not betray his sweet children because of his frustration.
Moises Henriques
Moises Henriques came under severe tension after losing his place in the Australian team. He thought of dashing his car into a pole at the speed of 110 km/hr. However, he then recollected the golden memories that he shared with his brothers. The Portugal-born all-rounder remembered their love and shifted his focus to the right track.
Mickie Arthur
Pakistan's former coach, Mickey Arthur had planned to commit suicide after the Men in Green lost another World Cup match against India. Pakistan has never been able to beat its arch-rival in World Cup history. Hence, they were under immense pressure heading into yet another high-profile match. Arthur, however, refrained from materializing his thoughts as he is now the head coach of Sri Lanka.