Match-fixing is the biggest crime a cricketer can commit in his life. Even the most successful Indian captain MS Dhoni agrees with this statement. Match-fixing means that the players playing the game have accepted a fixed amount of money in addition to their salary to play cricket as per the terms and conditions of the third party paying him. These third parties are usually individuals who engage in betting.
They give the players a particular share from their earnings and lure them into underperforming or playing as per their instructions. To date, the bookies have victimized several cricketers. Here's a playing XI of the players who received match-fixing charges.
Openers – Herschelle Gibbs and Salman Butt (c)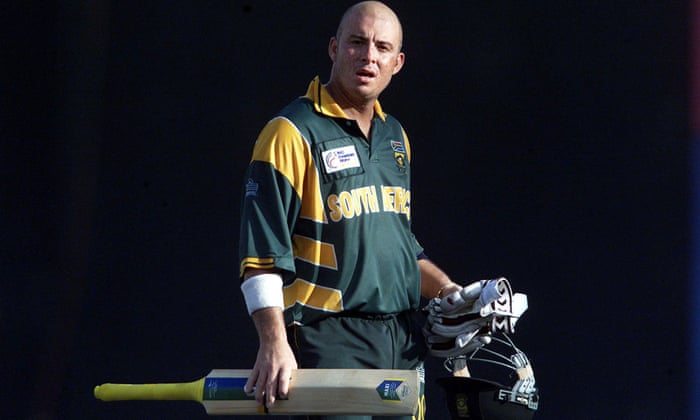 Herschelle Gibbs was a part of the infamous match-fixing scandal involving Indian and South African cricketers. The bookmakers offered him a massive sum for underperforming. Gibbs agreed but then scored 74 runs off just 53 balls to protect himself from extreme charges. Former Pakistani skipper Salman Butt will open the innings for this team. Butt had orchestrated the no-ball scandal involving Pakistani cricketers in England.
Middle-Order – Marlon Samuels, Mohammad Azharuddin, Hansie Cronje and Ajay Jadeja 
The biggest Indian names involved in that infamous scandal were Mohammad Azharuddin and Ajay Jadeja. The duo accepted money for under-performing, and BCCI banned them from cricket. Jadeja was a terrific finisher, while Azharuddin was one of the best Indian ODI batsmen then.
West Indian all-rounder Marlon Samuels received a ban from cricket for passing the team's secret information to the bookmaker. Former South African captain Hansie Cronje was one of the main faces of the India-South Africa match-fixing scandal. Cronje died in 2002, with many fans believing that the bookmakers killed him so that he does not reveal the entire truth.
Finishers – Thami Tsolekile (wk) and Shakib Al Hasan
Another South African player to feature on this team is their former wicket-keeper batsman, Thami Tsolekile. He played 3 Tests for South Africa. However, his career ended after he was 'contriving to fix' matches in Ram Slam T20. Shakib Al Hasan is the latest name to join this disgraceful club. The Bangladeshi all-rounder who starred in the 2019 World Cup failed to report bookie approaches to ICC.
Bowlers – Sreesanth, Mohammad Amir and Lonwabo Tsotsobe 
Sreesanth did not betray his nation. However, he broke his IPL franchise Rajasthan Royals' trust by accepting money to underperform. He had a bright future in cricket. Mohammad Amir is one of the few talents who received a spot-fixing ban and came back with a bang later. Once regarded as the best left-arm pacer on this planet, Lonwabo Tsotsobe committed a career-ending mistake by fixing matches in 2015.
Thus, this is the best XI of players charged for match-fixing.