The Indian Premier League is the most significant T20 cricket tournament in the world right now. The competition has millions of fans, who always tune in to watch their favorite stars play on the field. It is the only T20 league where the active Indian players play with the foreign players in one team. 
Another unique thing about the IPL is that several old cricketers also play in the tournament because it is just a 20-overs game. Here's a look at the top five batsmen who defied all odds and scored a hundred at an age when other players retire. 
Shane Watson – 36 years and 340 days
Australian all-rounder Shane Watson had retired from international cricket when Chennai Super Kings signed him in 2018. Many fans believed that the former Rajasthan Royals winner would be a shadow of his old self. However, Watson exceeded expectations by scoring two centuries for Chennai. His last hundred came against Sunrisers Hyderabad in IPL 2018 final, when he was 36 years and 340 days old. 
Sachin Tendulkar – 37 years and 356 days
Just a few days before his 38th birthday, Sachin Tendulkar produced a fine example of his agelessness in the IPL. Tendulkar played an incredible knock of 100 runs against Kochi Tuskers Kerala in 2011, a knock which made him the oldest Indian player to score a hundred in the IPL. Although Mumbai Indians lost that match, Tendulkar's inning won everyone's hearts. 
Chris Gayle – 38 years and 209 days
Chris Gayle has been one of the most dangerous batsmen in the history of T20 cricket. The West Indian all-rounder has not stopped playing despite turning 40. Two years ago, he had played an iconic inning of 104 runs for Kings XI Punjab against Sunrisers Hyderabad, which made him the oldest man from his nation to score an IPL hundred. 
Sanath Jayasuriya – 38 years and 319 days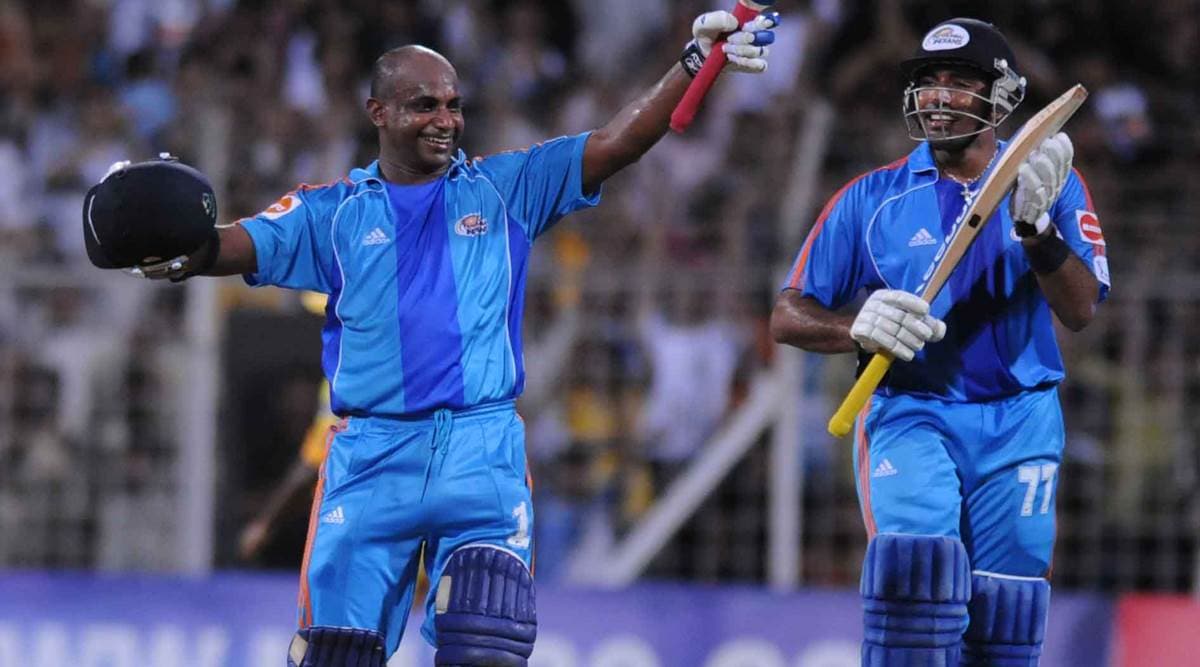 Sri Lankan all-rounder Sanath Jayasuriya played for only one team in the IPL, Mumbai Indians. During the inaugural edition of the IPL, Jayasuriya played his natural game and blew away the Chennai Super Kings. His 114* powered the Mumbai-based franchise to a thumping victory. 
Adam Gilchrist – 39 years and 184 days
Very few fans would have expected Adam Gilchrist to top this list, but the truth is that he is the only 39-year-old player to touch the magical three figures in IPL history. Gilly played this knock for KXIP in a match against the Royal Challengers Bangalore. He stitched a record partnership with Shaun Marsh to guide his team to a memorable victory by the margin of 111 runs.