Indians have been long called the 'chase masters'. Generally throughout the nation's rich history, the team has been more comfortable while chasing a target rather than defending one. Over the years, many superstars waltzed their way into the batting lineup and scored a mountain of runs. In today's article we will take a look at 4 highest averages by an Indian in a winning cause.
Rahul Dravid- 65.78
Rahul Dravid was known as 'The Wall' for the majority of his career due to his extraordinary exploits in the Test format. He is one of the greatest Test batsmen in the world. It will come no surprise to anyone to know that he averages an incredible 65.78 while leading his team to a victory.
Sachin Tendulkar- 61.93
A lot has been said about Sachin Tendulkar, so we won't go touting his legacy. His name itself projects everything he has achieved. Tendulkar played a lot of match-winning knocks for the team, and already averages about 54 in Tests. His average increases when the team has won, increasing to 61.93. There have been numerous players to follow into his footsteps, but not many have stood strong. Speaking of following into Tendulkar's footsteps, let's move forward…
Virat Kohli- 60.50
Virat Kohli has long been touted as the second coming of Sachin Tendulkar, and he has responded to the comparisons with aplomb. He has already scored 70 centuries in his international career, and has many years ahead of him. He is one of the rare players to average more than 50 in all formats. Kohli averages 60.50 while leading his team to victory. The Indian captain leads with example.
Cheteshwar Pujara- 57.87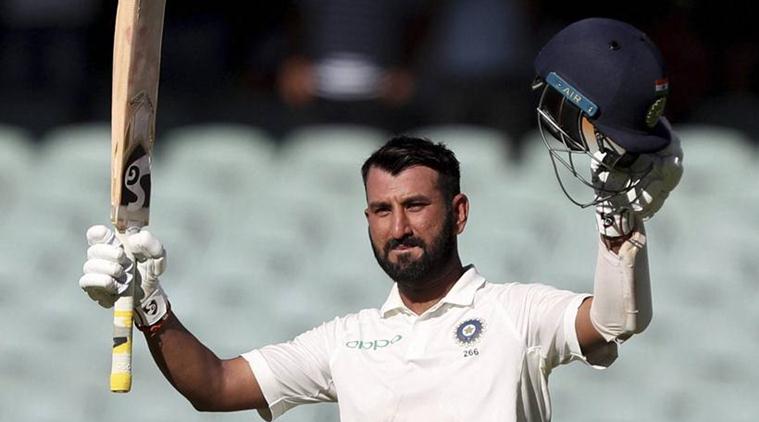 Cheteshwar Pujara has had a great Test career hampered by injuries. His consistent performances and match-winning ability led to comparisons with Rahul Dravid. The Saurashtra-native averages 57.87 in a winning-cause. Pujara has hit 18 centuries and 25 half-centuries till date. He has now cemented his position in the team as a Test-specialist.