With emergence of One Day format of Cricket, demand of skills required by players changed significantly. It needed more of all rounders, who could handle ball and bat equally well. There emerged players like Ravindra Jadeja who had all the qualities needed for One Day International. Ravindra Jadeja is a fine all rounder who is born for limited overs cricket.
1. Humble childhood
Ravindra was born in a middle class family in 1988. His father worked as a security guard, and his mother worked as a nurse in a hospital. Although he had a humble beginning, his destiny had some thing spectacular for him in future.
2. Going against father's wishes
Jadeja had a keen interest in cricket, and he had started showing sparks in the sport. But his father wanted him to join Army. He was fortunate to get support of his mother, who recognized his cricketing talents and encouraged him to pursue career in cricket.
3. A 2-time U-19 World Cup team member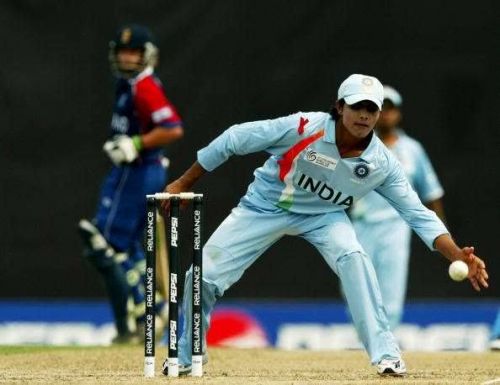 Jadeja was a member of two India Under-19 World Cup teams. He played his first U-19 World Cup in 2006, and won the cup under Virat Kohli in 2008. The team managed to reach the finals in both 2006 and 2008.
4. Heavy loss at a young age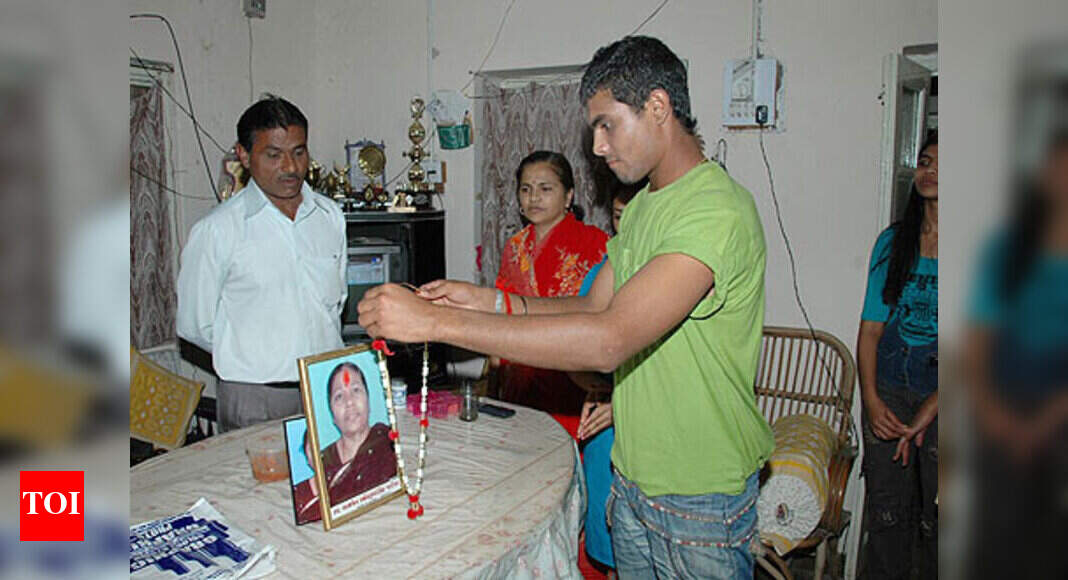 Jaddu was extremely close with his mother, who unfortunately passed away. He was only a teenager when he lost her. He was so devastated that Jadeja made up his mind to stop playing cricket, his passion.
5. A speed aficionado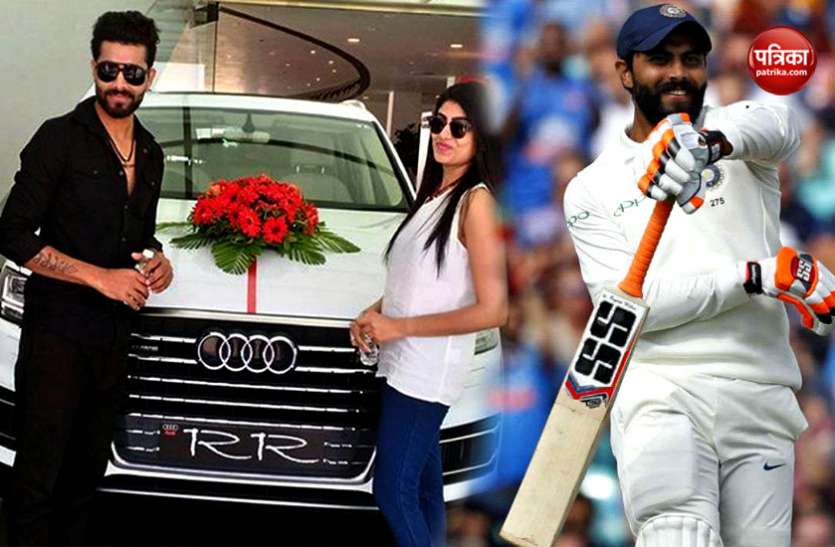 Like his close friend Mahendra Singh Dhoni, Jadeja too has a passion for fast vehicles. He owns an Audi A4, a Suzuki Hayabusa and others among his great collection. He has the word Ravi inscribed on the back of his car.
6. Horses
Ravindra Jadeja is a Jatt in true sense. He owns two majestic horses, named Ganga and Kesar, Those two horses are stationed at his farmhouse a few miles away from the city of Jamnagar.
7. His  restaurant in Rajkot
Jadeja has gone on record to say that he loves the city of Rajkot as the people there love food very much. Thus, he opened his restaurant (named Jaddu's Food Field) in the city of Rajkot. It has become a very popular place among the locals.
8. His connection with the number '12'
Ravindra Jadeja considers the number 12 lucky for him. He was born in the 12th month of the year (December), wears the jersey No. 12, and also insisted of opening up his restaurant on 12th December 2012. He was also selected in the Indian Test squad in 2012.
9. Nicknames
When playing for the  Rajasthan Royals, Shane Warne used to call him 'Rockstar'. But after joining Indian team, the teammates started calling him Jaddu, which became very popular. The funniest part of this is when social media started calling him 'Sir' . This unofficial honor was bestowed upon him by the public for his consistent and scintillating match winning performances for India.
10. His modest family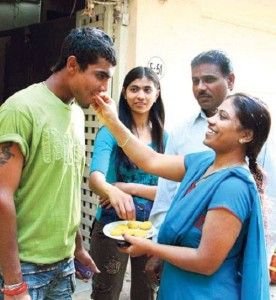 With Jadeja a successful cricketer and an iconic celebrity, you would think that his family is enjoying the riches of Sir Ravindra Jadeja. However, his family has maintained it's modest roots. His sister Naina continues to work as a nurse and travels by public transport like the common man.