Competitive sport is a young man's field. One can rarely maintain the fitness and performance levels after a certain age. However, some cricketers have proven themselves to be ageless. Today we will take a look at 5 retired cricketers who could still do well in International cricket.
AB de Villiers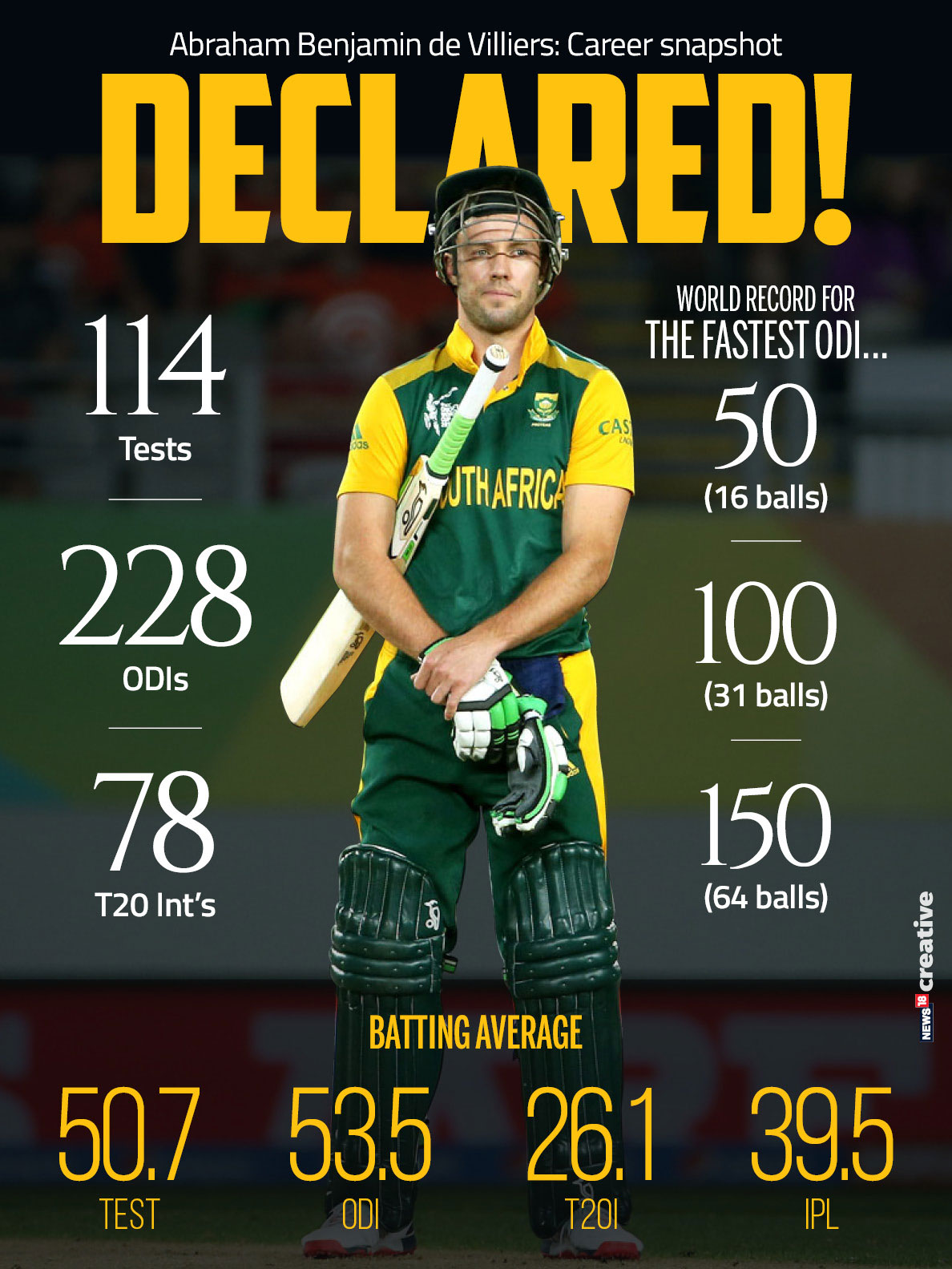 de Villiers shocked the cricketing world when he announced his retirement from all forms of the game in 2018. The prolific all-rounder is rightly considered as one of the best batsmen cricket has ever seen. He has however continued playing in T20 leagues all over the world, and doesn't look like has lost a step. There were even talks of him coming out of his retirement to help the Proteas team.
Yuvraj Singh
Yuvraj Singh retired a little over a year ago. He did so after having a career that incredibly spanned 20 years. While he hung up his international jersey for good, he has continued playing in charity games and T20 leagues all over the world. He could still be a lethal batsman if called up.
Peter Siddle
Peter Siddle is one of Australia's most beloved fast bowlers of the modern era. He was extremely instrumental in Australia winning the coveted Ashes urn. Siddle retired in the December of 2019. His loss of pace over the years had forced Cricket Australia to look beyond him and play younger bowlers. He still continues to play domestic and county cricket, and has performed extremely well.
Dale Steyn
From one fast bowler to another, Steyn retired from Test cricket to focus on limited overs cricket. He finished his Test career with 439 wickets. Dale Steyn is one of the finest fast bowlers of this generation, bowling consistently above 150 km/hr. While he has retired from Test cricket, he could still be of great value to the team in the longest format of the game.
Hashim Amla

Hashim Amla retired from international cricket in the August of 2019. He left behind a legacy that is hard to top for any player. In his last match for South Africa, he made an unbeaten 80. While he had a poor World Cup, it looks like Amla when he was on top. It wouldn't surprise anyone if he could still stitch hundreds if he came back to international cricket.