Test cricket is the most prestigious form of the game. The five-days format has a rich history, with the Ashes rivalry between Australia and England having the pole position in the list of competitions. Over the last few years, India has excelled a lot in Test cricket. After two debacles in overseas conditions, the Indian team came back on track after Virat Kohli took over the squad's reins. 
India has improved its record by leaps and bounds in the red-ball arena. One of the main factors behind the turnaround has been the team's consistency in both the departments. Speaking of consistency, the batsmen always try to contribute as many runs as they can in Test cricket. They target to score a minimum of fifty runs in an innings, and here are the top five batsmen with 50+ scores in the most consecutive Tests. 
Joe Root – 12 fifties (2016-17)
Joe Root rose to prominence after performing consistently for Team England in Test cricket. Root scored a fifty each in 12 consecutive Tests before he got out for one against West Indies at Lord's in 2017. 
AB de Villiers – 12 fifties (2012-14)
AB de Villiers was at his peak during the years 2012-16. He became a big match-winner for Royal Challengers Bangalore and even won many matches for South Africa. His USP was that he played well in all formats, and the fact that he scored a fifty in 12 consecutive games during 2012-14 highlights the same. 
Sir Vivian Richards – 11 fifties (1976-77)
Sir Vivian Richards from West Indies was one of the earliest legends of the game. The legendary batsman recorded a half-century in 11 consecutive Tests before the streak ended in 1977. 
Gautam Gambhir -11 fifties (2008-10)
Although India struggled in the 2011-12 season, the years before that were the best India had witnessed in Test cricket. Under MS Dhoni's leadership, India rose to the number one position in the Test rankings. Gautam Gambhir starred with the bat, registering a 50+ score in 11 Tests. 
Virender Sehwag – 11 fifties (2009-10)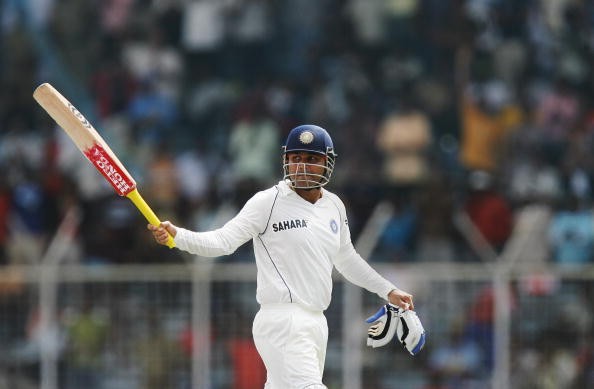 Gambhir's opening partner, Virender Sehwag, also starred for the Indian team as he supported Gambhir to perfection by scoring a fifty in 11 consecutive Test matches during the years 2009 and 2010.