Suresh Raina retired yesterday, following his CSK skipper and dear friend MS Dhoni to the life after international cricket. However, they both will continue to play the IPL for the foreseeable future. Suresh Raina is a legend of the tournament. He holds numerous records to his name and has shown no signs of slowing down. Today we will take a look at 5 records which Suresh Raina holds in the IPL.
Most number of IPL matches
Suresh Raina has been in the IPL ever since the tournament's inception in 2007. He has been a part of the CSK from the very beginning. Due to his consistent results with whatever he is trusted to do, Raina was rarely dropped from the team, and thus holds the record for playing the most number of IPL matches. He will build on his tally of 193 matches this season. MS Dhoni and Rohit Sharma follow Raina with 190 and 188 matches to their names respectively.
Most number of catches
Suresh Raina is a world-class athlete. He is among the best fielders in the world. So it would come as no surprise to know that he holds the records for the most number of catches in IPL history. He has taken a mind-boggling 102 catches in the tournament. AB de Villiers, the man after him in the rankings is in second place with only 84 catches. The difference between their tallies is a testament to Raina's incredible fielding prowess.
First batsman to make 5000 runs in the IPL

Suresh Raina became the first batsman in the history of the IPL to make 5000 runs in the tournament. He was also the highest run-scorer in the tournament, but a sublime season for Kohli put him ahead of the left-hander by 34 runs. Raina has cemented himself as a T20 savant, and there's no doubt that he would be looking to go past the Indian skipper in 2020.
Most 50s and 100s for the CSK
Raina has been a revelation for the CSK ever since he has been a part of the franchise. Right from his debut in the tournament, the Uttar Pradesh batsman has proven his worth time and again. He is the most successful CSK batsman, scoring the most number of centuries and half-centuries for the franchise. He has hit 32 fifties and one hundred. The difference between him and other CSK batsmen in this regard is huge, and there is almost no threat to his record.
Most consecutive appearances for a team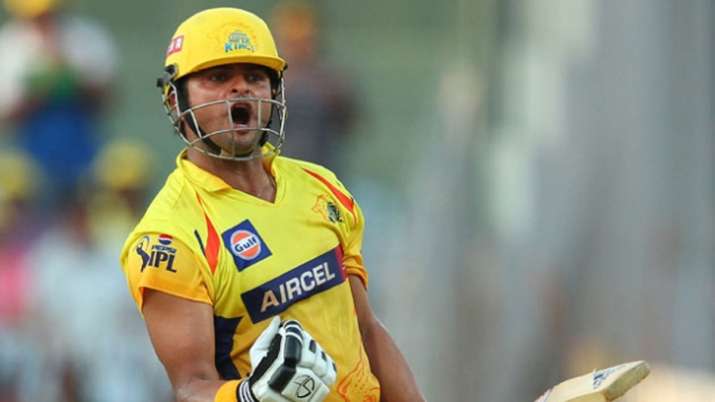 Save for the one season when the CSK was suspended, Suresh Raina is a CSK-regular. He has rarely missed a game for the team and has appeared a consecutive 158 times for the CSK. Raina has played 164 matches out of the 165 that the CSK has played. That's a huge number of matches, and thus makes him the most capped player for the CSK.