The Indian cricket team is the home to some of the richest cricketers in the world. Players like Virat Kohli, Sachin Tendulkar, and MS Dhoni feature in the list of the world's richest sportspersons. Often fans expect the cricketers to set an example for the nation with their polite behavior. Even though cricket is believed to be a gentleman's game, the following five fights in Indian cricket history do not fit in that category.
In this article, we will have a look at the five biggest fights in the history of the Indian cricket team.
Mohammad Azharuddin and Navjot Singh Sidhu 
Mohammad Azharuddin and Navjot Singh Sidhu were two of the best Indian batsmen in the '90s. However, during the 1996 England tour, Sidhu decided to return home midway for an unknown reason. 15 years later, the fans came to know that the Punjabi batsman returned to India then because of a fight with Azhar. However, Navjot Singh Sidhu has never revealed the reason why he abandoned the tour mid-way.
Ravindra Jadeja and Suresh Raina 
Suresh Raina is often labeled as a selfless cricketer who always puts his team ahead of personal achievements. However, during a match against West Indies in 2013, Raina dropped a catch off Jadeja's bowling. The bowler lost his cool and had an ugly exchange of words with Raina. It was an ugly sight because both the players charged towards each other in an aggressive way.
Hardik Pandya and Ravindra Jadeja
Many Indian fans would know about this fight because it happened in the 2017 Champions Trophy final between India and Pakistan. After the Indian team's top order collapsed, Pandya launched an all-out assault on Pakistan. Unfortunately, due to a misunderstanding with Jadeja, Pandya got run out and he lost it on Jaddu. Indian cricket fans would remember that moment because Hardik's reaction was too loud and passionate.
MS Dhoni and Virender Sehwag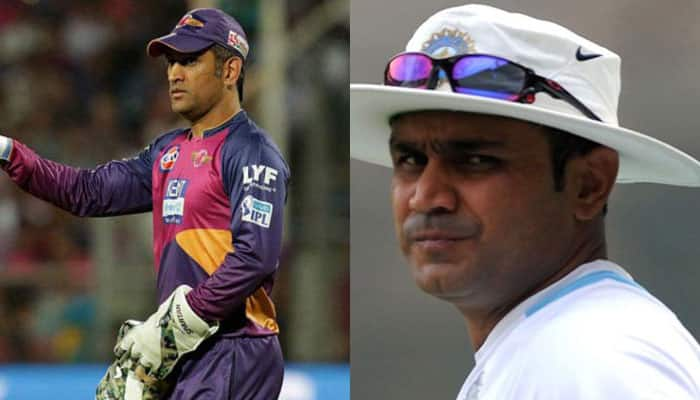 Nicknamed as Captain Cool, MS Dhoni once had a fight with the team's opening batsman Virender Sehwag. Although there is no official evidence for the same, the two players reportedly avoided each other in team meetings and also on the ground. When asked about dropping Sehwag in an interview, Dhoni directly replied to the journalist that he would not say anything about that. After that, the media and fans kept speculating.
Rohit Sharma and Virat Kohli 
Rohit Sharma and Virat Kohli had a fight in 2013 after a run out in a match against Australia. Kohli was the one who had to return to the pavilion and the Delhite lost his cool after that dismissal. Ultimately, Rohit scored a 200 and then Virat applauded from the dressing room.