IPL
5 Most Famous 'Non-Cricket' Moments In The IPL
The Indian Premier League is a global phenomenon. The tournament has fans all over the world. Sometimes memorable things happen in the field, but they can also occur outside of it. Today we are going to take a look at 5 instances outside the field in the IPL which became memorable in the tournament.
RCB girl becomes famous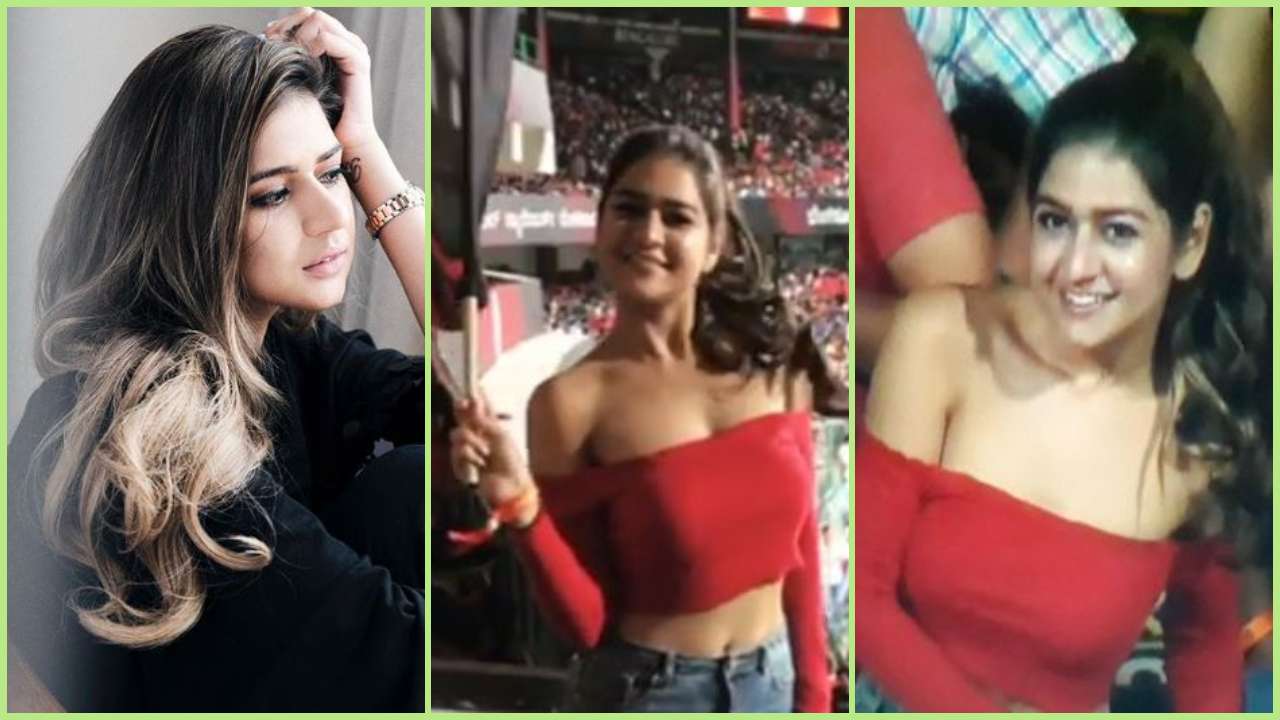 RCB fan Deepika Ghose became an overnight sensation after she was spotted on the camera in an RCB game. She gained thousands of followers overnight, and became a social media sensation. However this also brought out the ugly side of people. Ghose admitted in an Instagram post that her privacy was hacked, and people were leaving crude, vulgar messages and comments on her posts.
Sometimes becoming famous doesn't seem to be that great, does it?
Mumbai Indians 'Nani'

This fan was caught praying fervently for the Mumbai Indians in the 2017 IPL finals. It seems like her prayers were answered., as the Mumbai franchise won the finals in a thrilling match. They had gone up against the Dhoni-led Rising Pune Supergiants, who were having a great tournament. The cameras captured this elderly woman in deep prayers. She instantly went viral, and the internet called her 'Nani'.
N Saravanan

All teams have their fans, but Chennai Super Kings' fan-base is one a whole different level. The team is revered in Chennai, and fans put in a lot of effort to support their heroes. One such fan is N Saravanan, the Dhoni super-fan, who covers himself in yellow and black. Saravanan paints his body yelloy, with MS Dhoni's name and jersey number painted in bold, black letters. He gained fame in the IPL. The Chennai cricket board offered to sponsor Saravanan's tickets, but the fan refused them. He stands in the lines himself to buy tickets for the games.
Dog interrupts RPS vs DD match

This instance technically took place inside the field, but it was a source for great laughs nonetheless. A street dog entered the field when the Pune team were batting. Pant was successful in calming down the dog, and was almost able to get it off the field. However, the ground staff came running towards the dog, which worsened the issue. The dog started running around. However it saw itself out, providing a lot of laughs for the viewers.
Nita Ambani for her prayers during crucial games
https://www.instagram.com/p/Bio1xdJHtjp/?utm_source=ig_embed
The Mumbai Indians outfit is one of the most dominant ones in the IPL. However that doesn't stop the principal owner Nita Ambani from worrying about her team's chances. She is constantly seen in deep prayers when Mumbai plays crucial matches. Her reactions have gone viral many times now, and many say that she has replaced the 'Nani' mentioned above in this list as Mumbai's praying entity.