Royal Challengers Bangalore has been the unluckiest franchise in the history of IPL. The Bangalore-based team has made it to three IPL finals. However, it has not been successful in winning a single IPL title. Some great players like Virat Kohli, AB de Villiers, Chris Gayle, Rahul Dravid, KL Rahul, and Anil Kumble have represented RCB over the years.
Although RCB has created some grand records in the league, they also hold five records that no team would wish to have. In this article, we will look at the five unwanted records held by RCB in IPL history.
Lowest IPL total
Royal Challengers Bangalore holds the record for lowest score in IPL history. In a match against KKR on 23rd April 2017, RCB lost all of its wickets for just 49 runs despite having some immensely talented batsmen in their batting order.
Fastest fifty by Overseas batsman hit against RCB 
KL Rahul is the record holder for the fastest fifty by any batsman in IPL. However, the fastest fifty by a foreign player is in the name of Sunil Narine, who smacked a 16-ball half-century against Bangalore while opening the innings for KKR in one of the games.
Most losses as a captain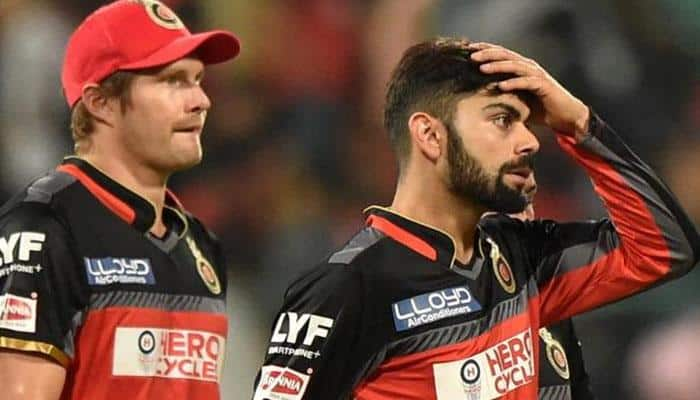 MS Dhoni has won the most games for any captain in IPL, Rohit Sharma has won the most titles by any captain, while Virat Kohli has suffered the maximum losses as a captain, 69 to be precise.
Lowest IPL total in the UAE 
IPL 2020 will be entirely held in the UAE and RCB holds a dismal record in the Gulf nation as RR had once bowled them out for just 70 runs, making it the lowest IPL total in the UAE.
Slowest century in IPL 
The record for the slowest IPL hundred is in the name of Manish Pandey, who achieved this feat in IPL 2009 against Deccan Chargers. Pandey took 67 balls to complete his maiden IPL century in South Africa.