Cricket is a gentleman's game, where every player respects his opponent. Although teams like Australia and England have built a culture of sledging their opponents, the sport is still believed to be a game played by the gentlemen. Some players try to enjoy the game as much as possible while some players are quite serious about the matches. 
They are so serious that they rarely smile on the cricket field. In this article, we will look at the five players who hardly smiled during the cricket matches. 
Gautam Gambhir 
Gautam Gambhir was the hero of India's 2007 T20 World Cup and 2011 ICC World Cup final wins. The left-handed batsman always stayed focused in the middle and rarely smiled during the match. Perhaps, this formula helped him achieve success on the field. 
Rahul Dravid 
Another Indian batsman who played a significant role in India's success in the cricket world, but rarely smiled is Rahul Dravid. The former Rajasthan Royals skipper believed in keeping the same mood irrespective of the match's result. 
Cheteshwar Pujara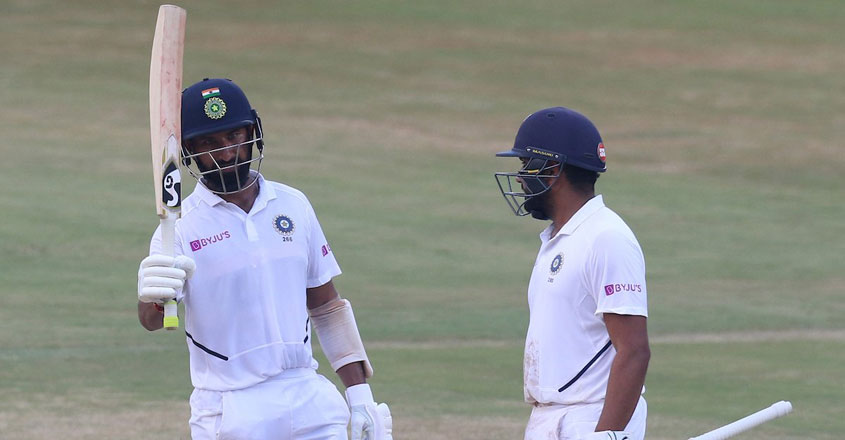 Saurashtra-based batsman Cheteshwar Pujara has followed the footsteps of his idol Rahul Dravid. The right-handed batsman aims to fix his concentration on the ball whenever he is on the field. Seeing Pujara smile on the field is a rare sight. 
Hashim Amla
South African legend Hashim Amla was known for his reliable defensive technique. Although he was a defensive batsman, he achieved much success in ODIs and T20s. Still, Amla was not known as a person who would smile much on the field. 
Shivnarine Chanderpaul 
It seems like the defensive batsmen do not smile much, and Shivnarine Chanderpaul is another name to be present in this list. The West Indian batsman was known for his unique stance and also his serious face. Chanderpaul's son is also trying to make a name for himself in the cricket field now.