Suresh Raina shocked the cricket fraternity by pulling out of IPL 2020. Chennai Super Kings' official Twitter account informed the fans about this development by issuing a statement from the franchise's CEO. Raina has returned to home and many reports suggest that he has either returned because of COVID-19 concerns or the tragedy that happened with his close family members.
One thing that the fans know is that Raina will not don the yellow jersey this year and here are the five players who can bat at no.3 in his absence.
Faf du Plessis
If Murali Vijay and Shane Watson open the innings for Chennai Super Kings, Faf du Plessis can bat at number three for CSK. He will be the first choice of the management as he has much experience of playing in the IPL.
Ambati Rayudu 
In case Chennai continue with their opening combination of Faf du Plessis and Shane Watson, the next best option available with the team is Ambati Rayudu. The right-handed batsman has an excellent record at number 3 and could be a solid option for CSK.
Narayan Jagadeesan
Narayan Jagadeesan is one of the most talented uncapped players present in the CSK squad. He has not received an opportunity to prove his talent yet but this year CSK can give him a good number of hances.
Ruturaj Gaikwad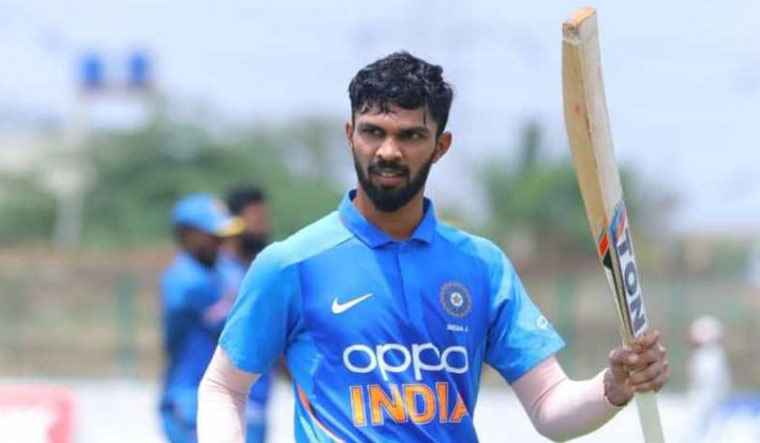 The reports have suggested that Ruturaj Gaikwad has tested positive for COVID-19. Gaikwad is a top-order batsman who has consistently scored runs in domestic cricket. After recovery, he can take up the number 3 slot in the CSK batting order.
MS Dhoni 
MS Dhoni always thinks out of the box. He always gave the youngsters an opportunity to bat in the top order. Now, he has some experienced names in the middle order and can bat higher if he wants. Dhoni has retired from international cricket now and if he promotes himself up the order, he can play a different type of game and pace the innings to perfection.