Chris Gayle has revealed that he was not nervous while going out to bat in the second super over of last night's game against Mumbai Indians, but he was indeed angry and upset that Kings XI Punjab had once again got themselves in that kind of position.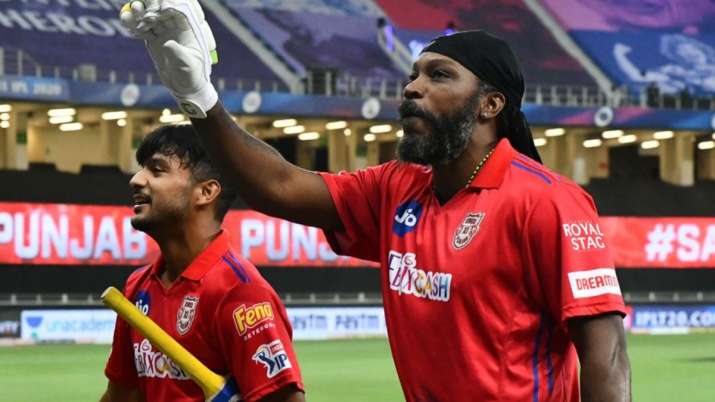 Punjab, before coming into the game against Mumbai Indians, had lost a lot of close games in IPL 2020 and was at the bottom of the points table. However, the game against Mumbai seemed to be going their way for most parts of the second innings and even on the last ball where they needed two, Chris Jordan could have easily completed the two runs as he played the ball to long-on and had enough time to come back for a second.
But, the mistake that Jordan made was the fact that he didn't turn back and ran in a straight line while he was coming back for the second run. He turned around rather than turning straight back and it literally took him a couple of extra steps to go around which resulted in his run out at the other end eventually. If Jordan had turned straight back and run, the game would have been won by KXIP then and there and it would never have gone into a super over.
Chris Gayle, however, didn't pin-point that Jordan running incident, but he did say that he was upset his team couldn't finish the job smoothly and the situation got as close as it got. Gayle, however, looked ecstatic that his team ended on the right side of the result despite going through such a draining process.
Gayle himself was in the thick of things in the second super over as he faced the first ball from Trent Boult and slammed him straight down the ground to take all the pressure off his partner Mayank Agarwal at the other end.
However, according to Gayle, it's Mohammed Shami who should be given most of the credit for Punjab's victory because if he had not defended 5 runs in the first super over against batsmen of the Calibre of Rohit Sharma and Quinton de Kock, the second super over would have never happened and KXIP would have lost the game.