The Chennai Super Kings(CSK) have been the most consistent team in the Indian Premier League history. The MS Dhoni-led franchise have made it to the playoffs in every season that they have played. However, 2020 has been a different year for the Chennai Super Kings. They have won only three of their first nine games and are in a 'do-or-die' situation right now.
Talking about their remaining fixtures in IPL 2020, the Chennai-based franchise has a match left against the Mumbai Indians, the Kolkata Knight Riders, the Rajasthan Royals, the Kings XI Punjab, and the Royal Challengers Bangalore. In case they win all the five games, the equation will get much simpler for them as CSK will end the league stage with 16 points in 14 matches. Generally, 16 points have been enough for the teams to secure a playoff berth in the IPL.
Last year, the Sunrisers Hyderabad managed to get into the playoffs despite winning just seven of their fourteen matches. If the Super Kings lose any of their remaining five games, they will still have a slim hope of qualifying. However, to guarantee a place in the Top 4, CSK will have to register four big wins and lose by a small margin, if at all they fall short against any of their five remaining opponents.
The odds are certainly not in the Chennai Super Kings' favor. The Royal Challengers Bangalore, the Rajasthan Royals, and the Kolkata Knight Riders had beaten them in the first half of the IPL 2020 season. On the other side, the Mumbai Indians have performed exceptionally well of late in the United Arab Emirates.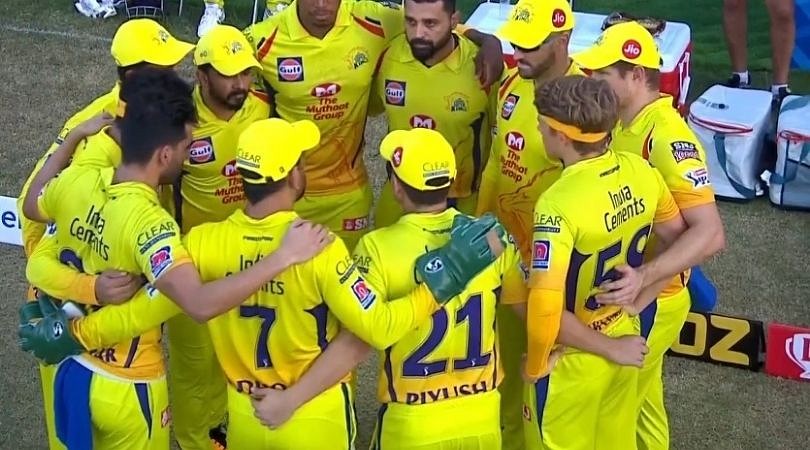 It is a Herculean task for the Chennai Super Kings to find a place in the upper half of the standings. However, given that the squad has many experienced players, they can be backed to at least give it all they have for a spot in the playoffs.