India's cricket team over the years has seen some great batsmen grace the game. These world-class players have not only performed well in India but also have performed in overseas conditions, especially Down Under. Their supreme consistency and batting prowess have seen them dominate against Australia not only in white-ball cricket but in red-ball cricket too. There have been four such cricketers from India who have been able to score a century in both ODI cricket as well as Tests Down Under. Let's have a look at what all they have achieved and how they rose to their best against the mighty Australians.
Sourav Ganguly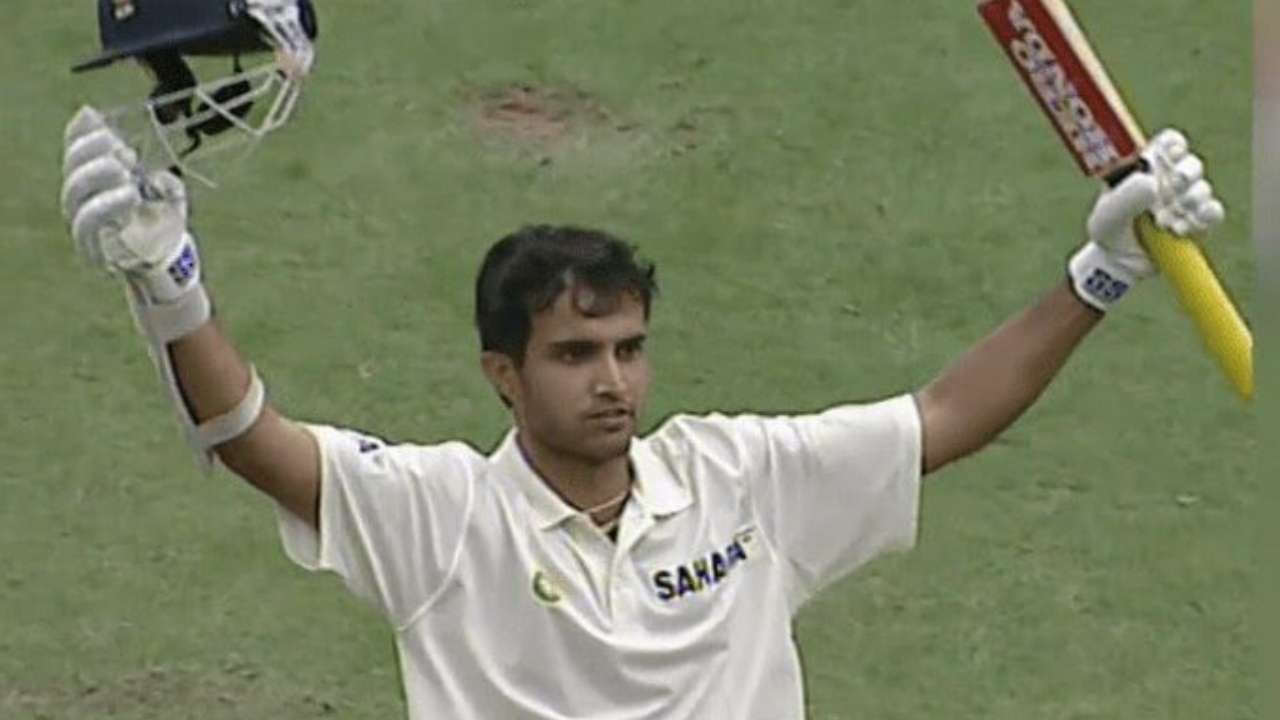 Sourav Ganguly has been one of the flag-bearers of Indian domination against Australia. It was him who first led by example and made India believe that they are good enough to compete against the very best. He was the first Indian to score an ODI century Down Under and he achieved this feat during the tri-series featuring India, Pakistan and hosts Australia. He was in fine form throughout the tri-series, scoring 356 runs including two centuries and ended up being the highest run-scorer.
Ganguly was able to score only one Test century against Australia Down Under and it game in the first Test of the 2003-04 Border Gavaskar Trophy Down Under in Brisbane. On a track that was tailor-made for the bowlers, Ganguly smashed a brilliant 144 and made a statement that India was here to compete and not just participate. The Test series ended 1-1 and India managed to retain the Border-Gavaskar Trophy.
2. Sachin Tendulkar
Arguably one of the greatest batsmen to have ever graced the game of cricket, Sachin Tendulkar had a rather baffling stat when it came to ODIs in Australia. He was able to score only one century Down Under in ODIs and that came during the 2007-08 Commonwealth Bank Tri-series featuring India, Australia and Sri Lanka. Sachin's brilliant century helped India complete a chase of 240 runs and go on to win their first ODI series Down Under.
In Test cricket however, Tendulkar had a fantastic record for India Down Under. The Little Master scored 1809 runs in 20 Tests at an average of 53.21, including five centuries. His best innings in Australia was an unbeaten 241* in Sydney in 2003-04 where he curbed his instinct and did not play even a single cover drive.
3. VVS Laxman
Although VVS Laxman did not have a great record in ODI cricket, he was always at his absolute best when it came to playing against Australia. He scored three centuries Down Under in ODIs, which were scored at Adelaide, Sydney and Hobart. His Test record is even better against Australia and is remembered for that marathon partnership with Rahul Dravid at Adelaide in 2003-04 helped India win that famous Test match. Laxman scored four centuries in the 15 Tests that he played in Australia out of which 3 came at the Sydney Cricket Ground, which was his favorite hunting ground.
4. Virat Kohli
One of India's modern-day greats, Virat Kohli just had to be on this list. The Indian skipper has a fantastic record against Australia Down Under and his maiden Test century came against Australia at Adelaide in 2011-12 Border-Gavaskar Trophy. He was on absolute fire in the next Test series Down Under as he hit four centuries and was by far India's best batsman on the tour. He also hit a century in the Perth Test in the 2018-19 series, being top for the most number of Test centuries in Australia with six. He has also scored 5 centuries in 26 ODIs down Under, with his best being an unbeaten 133* against Sri Lanka in a miraculous run-chase in Hobart back in 2012.