India and Australia have one of the fiercest rivalries in modern-day cricket. Both the teams fight fire with fire when they face-off against each other. It is always a close battle between the bat and ball whenever the two cricket-loving nations face each other across all three formats. However, there have been times when Australia have had the wood over India throughout the series or vice versa. They have been so dominant on their opponents that the opponents just had no chance of coming back into the series. This domination has led to series whitewashes and here we take a look at five such series whitewashes between India and Australia consist of minimum three matches.
1. 1967-68 Test series – Australia won 4-0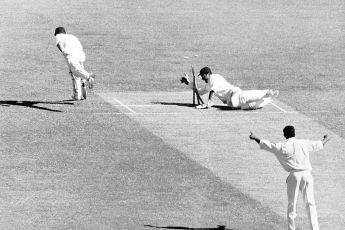 India were touring Australia in 1967-68 for a four-match Test series and there were high expectations from the Indian team with the likes of skipper Mansoor Ali Khan Pataudi, E Prasanna, Bishan Singh Bedi, Ajit Wadekar, etc. in their ranks. However, Australia steamrolled them and won the series 4-0, not giving India an inch to fightback throughout the series.
Australia won the first two Tests in Adelaide and Melbourne by a huge margin of 146 runs and an innings and 4 runs respectively. India tried to create history by trying to complete a record chase in the third Test in Brisbane but fell short by just 39 runs. Australia then completed the whitewash with a big win by 144 runs in the final Test at Sydney.
2. 1999-2000 Test series – Australia won 3-0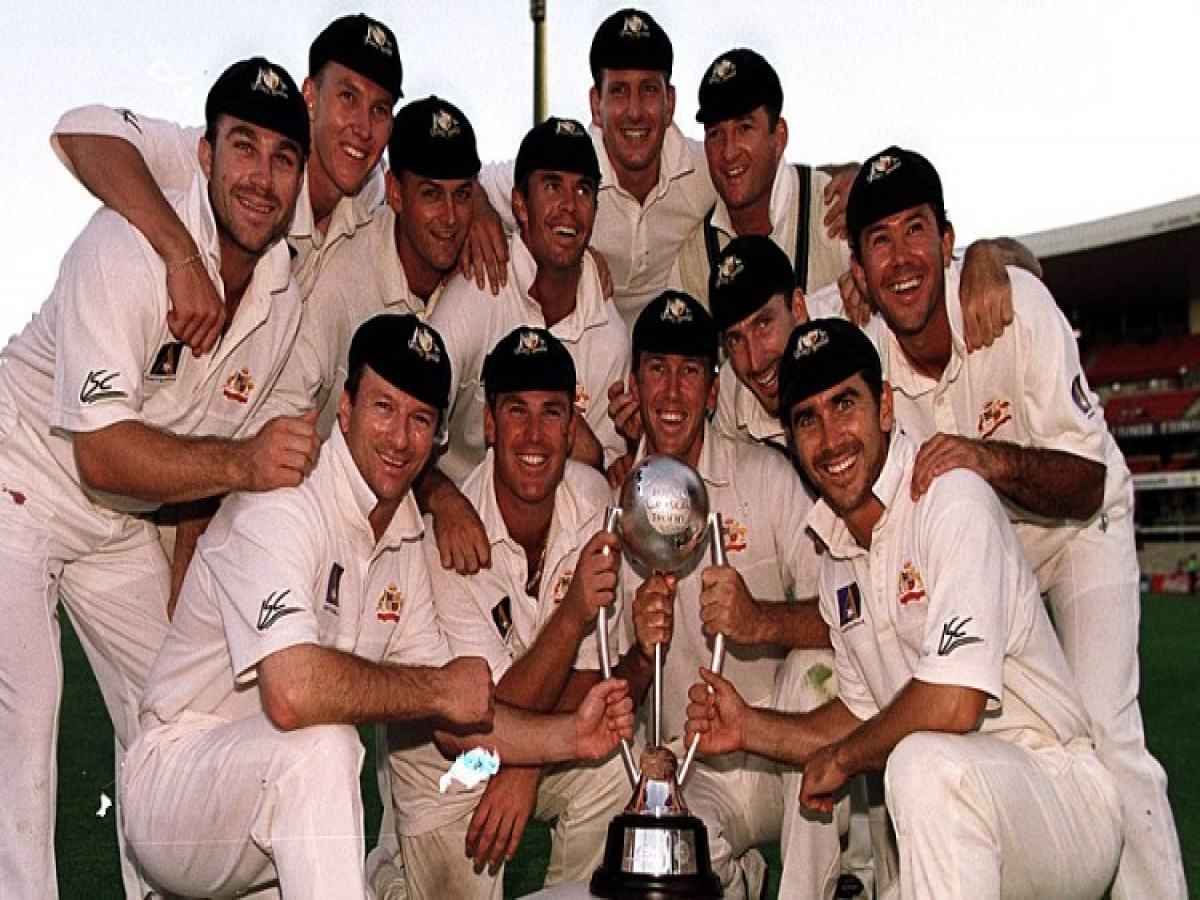 At the turn of the century, India were touring Australia again and this time they had many young stars in their batting with the great Sachin Tendulkar leading the line. However, things did not pan out to be that way as the Australian bowlers led by Glenn McGrath, Shane Warne and a young Brett Lee managed to keep Tendulkar and the rest of the Indian batsmen quiet. The Australian batsmen, on the other hand, feasted on the Indian bowling and posted huge totals in every first innings of the Test series.
Australia won the first Test at Adelaide by 285 runs and the second Test at Melbourne by 180 runs. It was the third Test in Sydney where a young VVS Laxman stepped up and while opening the batting, took the attack to the Australian bowlers with a brilliant 169. However, India lost that match too by an innings and 141 runs, suffering a 3-0 whitewash at the hands of Australia.
3. 2011-12 Test series – Australia won 4-0
India had come close to winning their first Test series Down Under in the last two tours that they had made to Australia. However, this one in 2011-12 proved to be their worst nightmare. Although India had a great mix of youth and experience with the likes of Rahul Dravid, VVS Laxman, Sachin Tendulkar, MS Dhoni, etc. Australia managed to beat them 4-0 in the Test series.
India competed well in the first Test at Melbourne but could not chase down 292 in the fourth innings as they were beaten by 122 runs. All the remaining three Tests were one-way traffic as Australia won by an innings and 68 runs at Sydney, an innings and 37 runs at Perth and 298 runs in Adelaide. The Indian batsmen were so poor that they crossed the 300-mark as a team only once in all right innings. Virat Kohli's maiden Test hundred at Adelaide was the only positive for team India as Australia ended up bossing their opponents 4-0 yet again as they did in 1967-68.
4, 2012-13 Test series – India won 4-0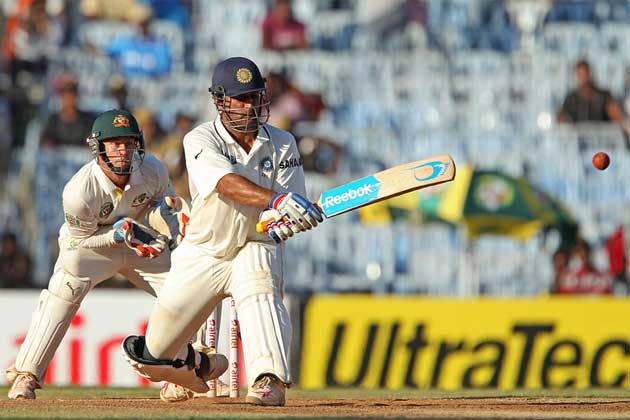 India wanted to avenge the defeat of the 2011-12 Test series, and they did it in style as they beat Australia 4-0 at home and showed that they were a dominant force in home conditions. Ravichandran Ashwin and Ravindra Jadeja were the chief destroyers for India as their brilliance on turning tracks helped India boss all the Tests at Chennai, Hyderabad, Mohali and Delhi. India also found another star in Shikhar Dhawan, who made his Test debut in Mohali and batted like a champion, scoring the fastest Test hundred on debut.
5. 2016 T20I series – India won 3-0
With the 2016 T20 World Cup fast approaching, the three-match T20I series was crucial for both India and Australia. India were keen to make amends having just lost the ODI series 4-1. Virat Kohli was the star of the series with three half-centuries in three T20Is as India completed their first-ever whitewash on Australian soil. Winning the T20Is at Adelaide and Melbourne comfortably, India won the third T20I at Sydney in a last-ball thriller and completed the 3-0 whitewash.