Boxing Day Test has always been a special occasion in the cricketing character. It is that historic time of the year when Australia hosts a Test match at the iconic Melbourne Cricket Ground. With a capacity to hold more than 80000 people, the MCG is like a packed house on this day, and it is the dream of every cricketer to play on this mega stage.
Some Indian players have managed to leave their mark in this iconic Boxing Day Test and have been able to score huge hundreds, some of which proved to be match-winning. Here we have a look at Indian batsmen who scored a century against Australia in the Boxing Day Test.
1. Sachin Tendulkar – 116 (1999)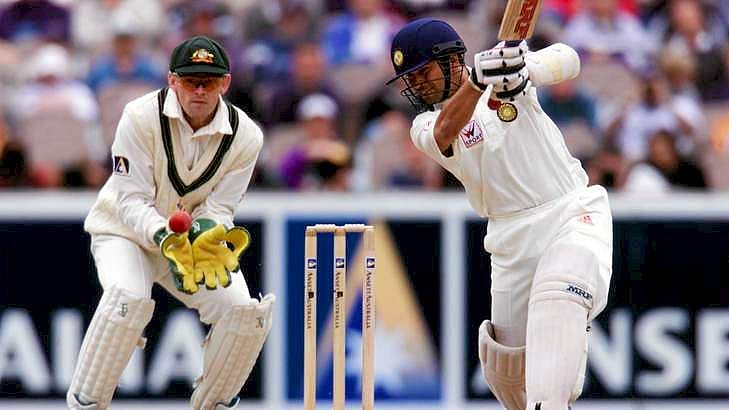 Arguably one of the best batsmen India has ever produced, there used to be a time when Sachin Tendulkar used to single-handedly keep India's hopes alive in games of cricket. One such occasion was the Boxing Day Test of 1999-2000 Border-Gavaskar Trophy.
Tendulkar smashed 116 runs off 191 balls and that included 9 fours and one six. Although India ended up losing that Test match as well as the series 3-0, Tendulkar was named as the player of the series for his valiant batting throughout.
2. Virender Sehwag – 195 (2003)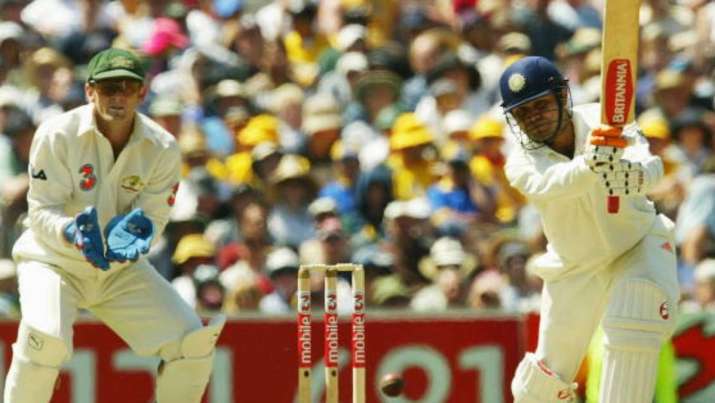 Virender Sehwag had made his reputation as one of the most dangerous openers across all three formats. In the 2003-04 Border Gavaskar Trophy, Sehwag was itching to create an impact for the Indian team. His moment came in the Boxing Day Test at the MCG.
Virender Sehwag scored 195 runs off just 223 balls including 25 fours and 5 huge sixes. In fact, to reach his double hundred, Sehwag tried to smash Simon Katich out of the park but was caught at deep mid-wicket. This mistake of his cost India the MCG Test. However, his innings of 195 still remain as one of the best by an Indian on Australian soil.
3. Virat Kohli – 169 (2014)
This was the series where Virat Kohli truly stamped his authority as one of India's best batsman, especially in the longest format. Kohli scored four hundreds in the 2014-15 Border Gavaskar Trophy and 1 of them came in the Boxing Day Test at the MCG.
Taking the attack to the Australian bowlers, Virat Kohli scored 169 runs including 18 boundaries. He took a special liking to Mitchell Johnson and engaged in a lot of heated exchanges with him. This brought the best out of Kohli, and it remains his highest score in Australia till date.
4. Cheteshwar Pujara – 106 (2018)

India became the first Asian team to win a Test series Down Under in 2018-19. One of the main reasons for their win was Cheteshwar Pujara's performance in the series. He scored three hundreds and one of them came in the Boxing Day Test at the MCG.
Wearing down the Australian bowlers, Pujara took 316 deliveries to score 106 runs and put India in a dominant position. India won that Test match and took a decisive 2-1 lead in the Test series.
5. Ajinkya Rahane – 147 (2014), 112 (2020)
The only Indian with two Boxing Day Test centuries in this list, Ajinkya Rahane has been one of the most underrated Test batsmen India has ever produced. In 2014 at the MCG, Rahane strung a mammoth partnership with Virat Kohli and while the latter scored 169, Rahane scored 147 runs including 21 boundaries. Their partnership was instrumental in ensuring that India gave Australia a reasonably small first-innings lead and that test went on to be drawn by the visitors.
Rahane's second Boxing Day hundred came in the ongoing Border-Gavaskar Trophy. India had come off a horrible Test defeat at Adelaide, and we're without the likes of Virat Kohli and Mohammed Shami. However, Rahane led from the front and played a fine knock of 112, helping India take a massive lead of 131 runs in the first innings. Although he got run out, his knock has put India on the brink of a famous Test win.