There is no denying that left-arm batsmen have performed better than the right-handers since the advent of cricket. The demand for the southpaws has increased with every passing decade. Today, a lot more left-handers play in the teams than in the past. Having a few left-handers in the team gives variety and often disturbs the playing combination of the opposition team.
In the current age of T20 cricket, teams love to go out with a left-right combination. All the world-class teams, today, boast of solid left-handed batsmen and India is not an exception. India have produced some great left-handed batsmen, over the years, who made a massive contribution at the international stage. In the last two decades, a lot of Indian left-handed batsmen gained prominence and made the world sit and admire them.
In this article, we take a look at the top 4 left-handed batsmen with most runs in T20 internationals:
Shikhar Dhawan: 1669 runs in 64 matches
Shikhar Dhawan has been playing for India for over a decade now. The southpaw has been a consistent run-scorer for India, especially in white-ball cricket. There have been some question marks over his style of play in T20 cricket, of late. However, his stellar performance in IPL 2020 has put all the criticism to rest.
Shikhar Dhawan has made the most number of runs for an Indian left-handed batsman in T20 internationals. In 64 matches, he has scored 1669 runs at an average and strike rate of 28.3 and 128.3.
Suresh Raina: 1605 runs in 78 matches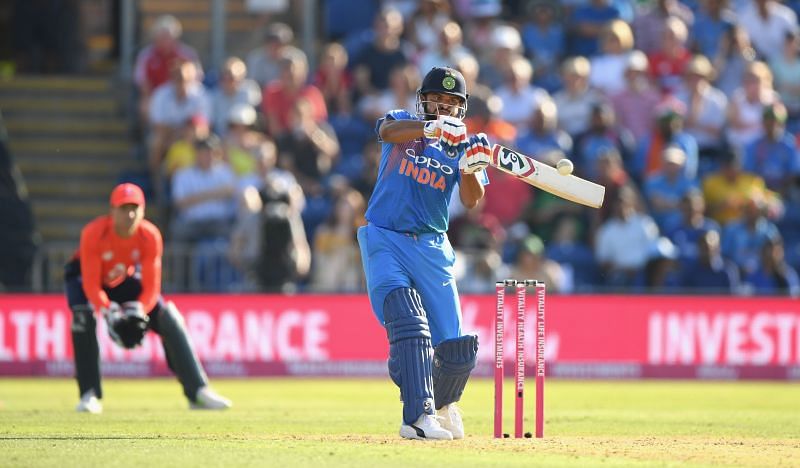 The CSK stalwart, Suresh Raina has represented India in 78 T20 internationals. For many years, the southpaw supported Yuvraj Singh and MS Dhoni brilliantly in the middle-order. He made his T20 debut on 1st December 2006 against South Africa and went on to play 78 T20 internationals for India. Raina has 1605 runs to his name in T20 internationals at an average and strike rate of 134.9 and 35.3.
Yuvraj Singh: 1177 runs in 58 matches
One of the best left-handed batsmen ever to play the game of cricket, Yuvraj Singh finds himself at the third spot in the list. The former Indian batsman enthralled the cricketing world with numerous stellar knocks during his playing days.
Who would forget the six sixes he hit in six balls to Stuart Broad in the inaugural T20 World Cup in South Africa. He played a major role in helping India win the ICC 2007 T20 World Cup. In his T20 international cricket career, Yuvraj Singh scored 1177 runs in 58 T20 internationals for India at an average of 28.0.
Gautam Gambhir: 932 runs in 37 matches
The man who was known to score runs in the big games, Gautam Gambhir made an invaluable contribution to Indian Cricket. His 75-run knock in the 2007 T20 World Cup final and 97-run knock in 2011 World Cup will forever be etched in the hearts of cricket fans.
The fans have always admired his passion for the game and wearing his heart on his sleeve while representing the nation at the international stage. Gambhir played 37 matches in his T20 international career, scoring 932 runs at an average of 27.4 and strike rate of 119.00. He will be up there in the list of the world's best left-handers.