The year 2021 has started, and it has just been 10-12 days, and we have witnessed a great Test match between two great teams. Everyone in the world wanted 2020 to an end and 2021 to start and what a start it has been for the cricketing world. The third Test match between India and Australia showed the beauty of Test cricket as the game ended in a draw.
This Test match and series just sets the tone for the whole year as there are some great series and tournaments lined up for all the cricket fans in 2021. There was not a lot of cricket in 2020 but 2021 is going to be different as there will be non-stop cricket. All the teams are looking to cover-up for the events which couldn't take place in 2020. So, on that note, let's have a look at the five cricket events to look forward to in 2021.
1. India vs England 
If you want to watch India vs England then this is the perfect year as these two teams will take on each other twice in the same year. England will tour India for a long tour which will have four Tests, five T20Is, and three ODIs starting February 5. If this is not enough then we will also witness the reverse series.
India will visit England in their summer for a five-match Test series, and it will be a great contest. Even though the series scoreline was 4-1 when India toured England last time, it was a lot closer than that as two Tests went down to the wire. Virat Kohli will be up against James Anderson, probably for the last time in the English conditions. Both these series will be great to watch and a cricket fan wouldn't like to miss out on them.
2. Ashes 2021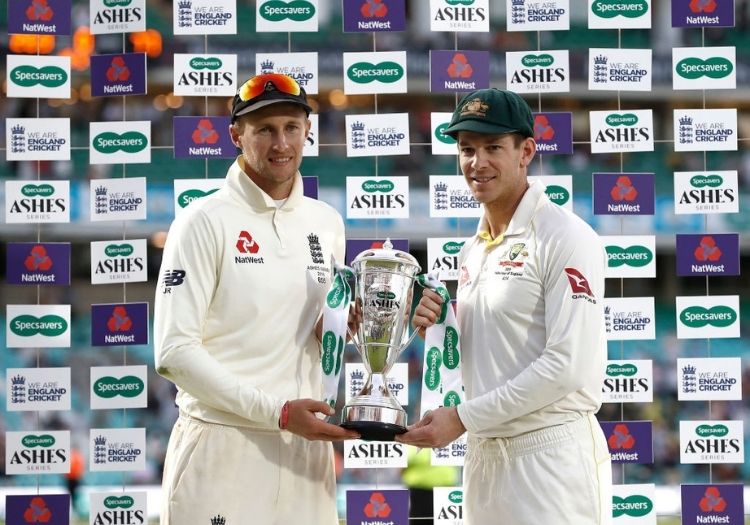 Cricket's oldest rivalry will be back in 2021 as the Ashes will take place in the Australian summer. England will be visiting Australia for the Ashes series in November-December 2021. The last Ashes was held in England where the scoreline was 2-2. Australia had retained the Ashes.
The last time England toured Australia for the Ashes they lost the series 4-0 and couldn't win a single game. This time the England team will be more prepared with the likes of Ben Stokes and Jofra Archer. The battle between Jofra Archer and Steve Smith will be back and nobody can afford to miss it.
3. IPL 2021
There were doubts whether IPL 2020 will take place because of the pandemic but the BCCI and the IPL GC did a great job in managing a great IPL as we witnessed some unbelievable cricket in the last season. All the IPL fans will be expecting a similar if not a better IPL this year as there is a high chance that it would be played in India.
This time we might see some more overseas stars because everybody would want to prepare for the upcoming T20 World Cup in the same year. All the teams are pretty evenly matched and once again it will be hard to predict a winner. IPL is a yearly event that you just can't miss, and it would be the same this year.
4. T20 World Cup 2021
The T20 World Cup was supposed to happen in 2020 in Australia but due to obvious reasons had to be postponed. Having said that, the T20 World Cup which was going to held in 2021 in India has been confirmed and arrangements are being made for a great tournament. Even the last T20 World Cup was held in India, and we witnessed an unbelievable final between West Indies and England with West Indies becoming T20 Champions.
This time the BCCI has added the world's biggest stadium – Motera in Ahmedabad as one of the grounds for the World Cup, and it will be amazing to watch a crowd of more than 1,00,000. All the players and fans were waiting for a T20 World Cup in 2020 but finally, it will take place in 2021, and it will be the biggest cricketing event of this year.