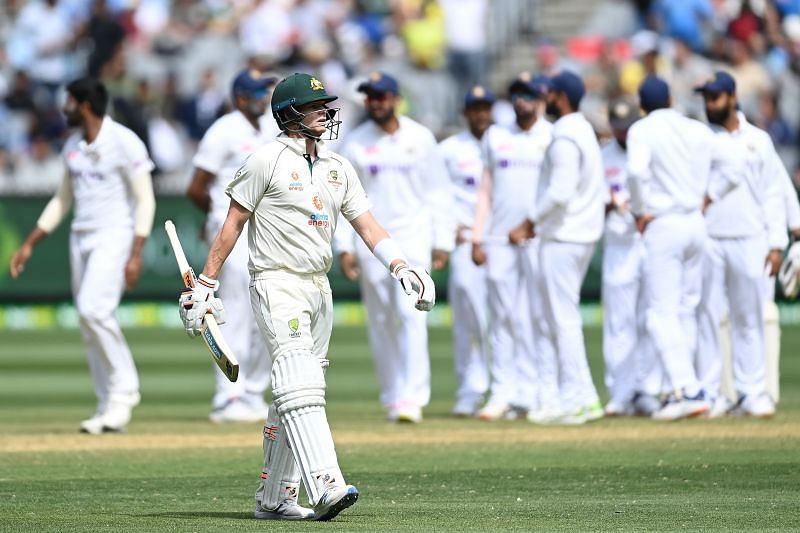 Indian Cricket Team: Life in bio-bubble is never easy for the cricketers. Ever since the play has resumed post-Covid-19, the players have to undergo mandatory 14-days quarantine. The players go through several problems, both mentally and physically.
The Indian players have been in the bubble for more than six months now. They played a full IPL 2020 in the bubble and have performed the quarantine rules before the commencement of Australian tour. The players, at times, have told the vexations they face in the bubble.
Indian Cricket Team On Undergoing 14-Days Quarantine Again:
Now, the Indian team has denied undergoing another 14-days quarantine before the start of the fourth Test in Brisbane. The Men in Blue have shown their sullenness and presented the difficulties in the bubble earlier. The players told that they should be treated as normal citizens and should be free from the bubble once completing the isolation period.
The source stated that the players understand the situation but they can't afford another quarantine period. The source reported, "We perceive the complexity of what's occurring presently. Cricket Australia and we've got cooperated at each step close to following the protocols inside the bubble. However, we had been anticipating to be handled in the identical vein as 'regular Australians' when it comes to restrictions as soon as we accomplished that preliminary quarantine in Sydney." Hence the team has shown the desire to play the remaining two Tests at Sydney only.
The Queensland Government's Reply:
In reply, Queensland's Health Shadow Minister Ros Bates gave a strict warning and exclaimed, "Well Look. If the Indians don't want to play by the rules, don't come." The Queensland Government have rigorously denied giving any relaxation regarding the protocols. Here is what Bates tweeted:
Today I was asked about reports the Indian Cricket Team wants quarantine restrictions eased just for them, ahead of the upcoming Gabba Test. My response ? #Cricket #IndiavsAustralia @ICC @CricketAus pic.twitter.com/MV7W0rIntM

— Ros Bates MP (@Ros_Bates_MP) January 3, 2021
Due to breaching the biosecurity protocols during dinner at a hotel in Melbourne, the five players including Rohit Sharma are separated from the original squad and in the precautionary isolation. The fourth Test will start on 15 January at Gabba. Both the teams have won one match each with the third Test to start on 7 January in Sydney.