When you ask any ex-cricketer, commentator, or expert of the game about how a team can win a Test match the one thing they will tell you is that a team needs 20 wickets to win a Test match, and it makes complete sense. Your batsmen might score 700 runs but if your bowlers can't dismiss the opposition batsmen twice then you are not going to win the match.
This gives a clear indication that bowlers are extremely important to any Test side maybe a bit more than the batsmen. In the past decade, there have been many exceptional bowlers who have dominated the international arena by picking up a lot of wickets. So, let's have a look at the six bowlers who ended as the No.1 bowler in the ICC Test Rankings in the last decade.
layout="fixed" width="336" height="280" type="adsense" data-ad-client="ca-pub-5474032326006367" data-ad-slot="3340040536"
6. Dale Steyn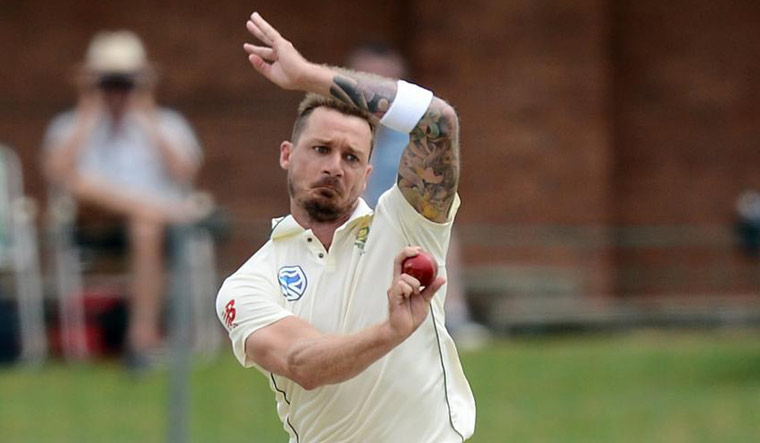 Dale Steyn probably has been the best Test bowler in the last decade. If anyone can bowl outswingers at that pace then he is going to be effective. The South African fast bowler has picked up 267 wickets in just 59 matches at an astonishing average of 22.29 and an unbelievable strike-rate of 43.9 in this decade.
He has 15 five-wicket hauls to his name in this decade. He finished as the No.1 Test bowler at the end of 2010 to 2012 again in 2014. Steyn has been one of the finest bowlers to have ever played Test cricket.
5. Vernon Philander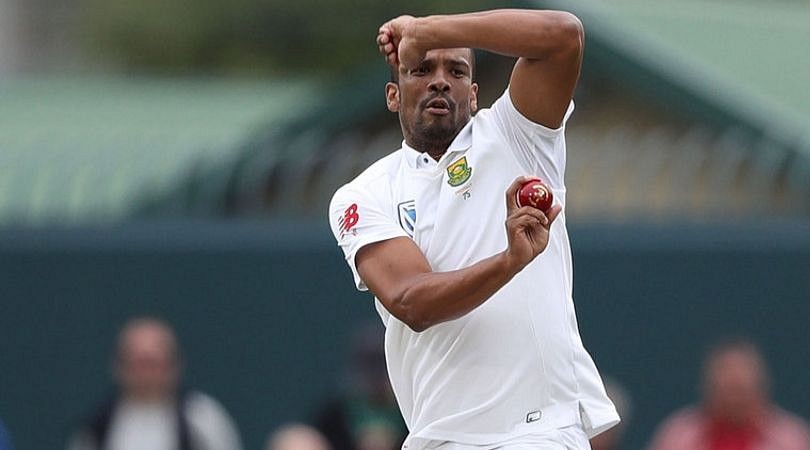 Another South African bowler who topped the ICC Test Rankings but is a completely different bowler from Dale Steyn. Vernon Philander doesn't rely on pace but relies on swing and seam along with the tight lines. He will keep bowling in a particular area until the batsmen don't get out.
Philander has picked up 220 wickets in 61 matches at an average of 21.99 and a strike-rate of 49.9 in this decade. Philander was the No.1 Test bowler in 2013, the only year from 2009 to 2014 Steyn wasn't the No.1 bowler. Philander doesn't get praised enough for his great numbers in Test cricket.
4. R Ashwin
People talk about the Indian batsmen being the match-winners, but it is Ravichandran Ashwin their off-spinner who has dominated the last decade with his bowling. Ashwin picked up 362 wickets in just 70 Tests at an average of 25.36 and a strike-rate of 53.6 which include 27 five-wicket hauls to his name in the last decade.
There was a phase when Ashwin was taking five-wicket hauls and winning Man of the Series Awards for fun. He was the No.1 ranked Test bowler in 2015 and 2016 when Ashwin wreaked havoc against most of the teams. He is doing well in Australia and will remain key for the remainder of the Test series.
3. James Anderson
The veteran swing bowler from England doesn't seem to get old anytime soon. James Anderson became the first pacer to reach the landmark of 600 Test wickets. The right-arm bowler from England has been the leading wicket-taker in the last decade as he picked up 429 wickets in 106 matches at an average of 24.35 and a strike-rate of 54.9 with 20 five-wicket hauls to his name.
He topped the ICC Rankings in 2017 when his age was 35 which is an indication that age doesn't matter. Anderson looks extremely fit and raring to go for the upcoming Test series against Sri Lanka followed by India.
2. Kagiso Rabada
The third South African pacer in this list and this time it is the young man Kagiso Rabada. There is no doubt that Rabada had the talent and potential in him, and now we are seeing that he is delivering at the big stage consistently. Rabada picked up 190 wickets in 41 games at an average of 22.57 and a strike-rate of 40 which is less than the mighty Dale Steyn.
Rabada has been an unstoppable force as he was first in the ICC rankings in 2018 when he had a great year. He is just 25, and we are going to see a lot of Rabada over the next 8-10 years.
1. Pat Cummins
Pat Cummins made his Test debut way back in 2011 and then played his next Test in 2017 after a gap of six years. He battled his way out through constant injuries, but now he is reaping the rewards as he is the No.1 Test bowler in the world.
Cummins does everything a captain asks of him. He can bowl long spells, he can bowl tight spells, he can bowl short spells of quick bursts, in short, he can do everything. Because of a six-year gap, he didn't play a lot of tests in this decade but still, he has managed to pick up 139 wickets in 29 Tests at an average of 21.72 and a strike-rate of 47.2 in this decade. He topped the ICC Test rankings in 2019 and still is the No.1 ranked bowler. He will be the key Australian bowler for the next 6-8 years.