Cricket
Lounge Talk
Six Players Who Didn't Get To Play For The Country In Which They Were Born
As a small kid, everybody's dream is to play cricket and represent his nation at the highest level. Everybody dreams of wearing their country's jersey and playing on the field. Most of the players who keep performing well get to live this dream as they get the opportunity to play for their country. But few players perform well but still, don't get to represent the country in which they were born.
Due to unavoidable circumstances or lack of opportunities, they migrate to another country and get to represent the country to which they migrated. In that case, these players at times have to play against their country of birth which might be tricky for the first time but most of them have got used to it. So, on that note, let's have a look at six players who were born in one country but played for another country.
Neil Wagner
Neil Wagner is a left-arm fast bowler who plays for New Zealand. He is one of the top-ranked Test bowlers in the world right now. The No.3 ranked Test fast bowler wasn't born in New Zealand. Wagner was born in Pretoria, South Africa. He shifted his base to Otago in New Zealand in 2009 and after a couple of good seasons, he got a Test call-up.
Wagner is known for his stamina and endurance as he keeps bowling long spells in Test cricket. He is not a bowler who bowls line and length, but he will keep banging the ball in the pitch which takes out even more energy from a fast bowler. Recently, Wagner bowled with a fractured toe and still managed to pick up wickets.
Imad Wasim
Imad Wasim who is a white-ball specialist for Pakistan was born in Swansea, Wales. His origins were from Pakistan, and so he moved back to Pakistan at a young age where he played all his junior cricket. In 2015, Wasim made his T20I debut for Pakistan and is an integral part of their T20 side.
Wasim is one of those bowlers who keeps it tight in the initial overs in a T20 game. He bowls in the powerplay and focuses on keeping the batsmen quiet. He has been successful in the shortest format as his economy rate is under 6.5. Wasim is currently playing in the BBL in Australia.
Andrew Symonds
Andrew Symonds who represented Australia in more than 20 Tests and close to 200 ODIs was born in Birmingham, England. He was born to West Indian and European parents and so had the opportunity to represent England or West Indies but his adopted parents took him to Australia, and he played as an Aussie on the field.
Symonds was considered to be an aggressive batsman who used to take on the bowlers. He bowled some off-spin and medium pace occasionally. Symonds' career could have lasted long, but he was a fine player for Australia.
Marnus Labuschagne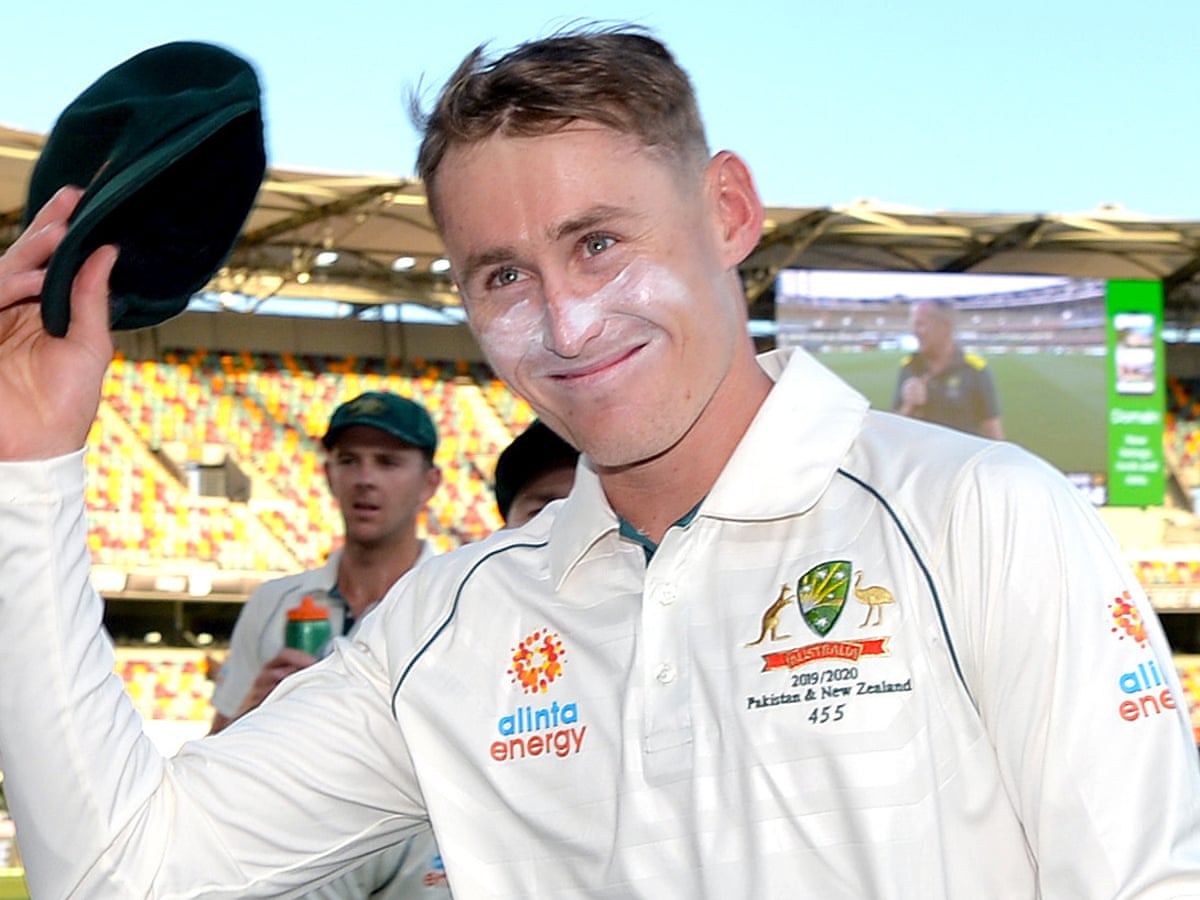 Marnus Labuschagne who was the talk of the town in Australia in their last summer is South African born. He moved to Australia in 2004 with his father. Since then, he has been in Australia and in the last couple of years has become one of the top batsmen in the country.
Labuschagne averages close to 60 in Test cricket which is unbelievable. He came into notice when he came in as a concussion substitute for Steve Smith, and he scored a well-compiled half-century at Lords. Many people have said that Marnus Labuschagne has a bright future, and we will keep hearing his name again and again.
Ish Sodhi
Ish Sodhi the leg-spinner from New Zealand was born in Ludhiana, India. He is a Punjabi by the origin and he shifted to New Zealand when he was at a young age. He started playing cricket and eventually got picked in the New Zealand side.
Sodhi has been in and out of the New Zealand side but he has done fairly well in the shortest format. There was a time when he was the No.1 ranked T20I bowler in the world. He is still an integral part of the New Zealand side and will be key in the 2021 T20 World Cup.
Usman Khawaja
Usman Khawaja who has represented Australia in all three formats was born in Islamabad Pakistan. He moved to Australia at a young age, and he is also a qualified pilot. Khawaja got an opportunity because of an injury to Ricky Ponting.
Khawaja was an integral part of the Australian Test side before Marnus Labuschagne took his position at No.3. Over the last 12-18 months, Khawaja has gone out of favour which surprises many people in Australia. He is currently playing in the BBL representing Sydney Thunders.