Coincidences are a rarity in a game like Cricket and yet when it happens, it is extremely hard to miss them. A similar incident unfolded at Gabba today as Washington Sundar made his much-anticipated Test debut against Australia in the fourth Test match of the Border-Gavaskar Trophy.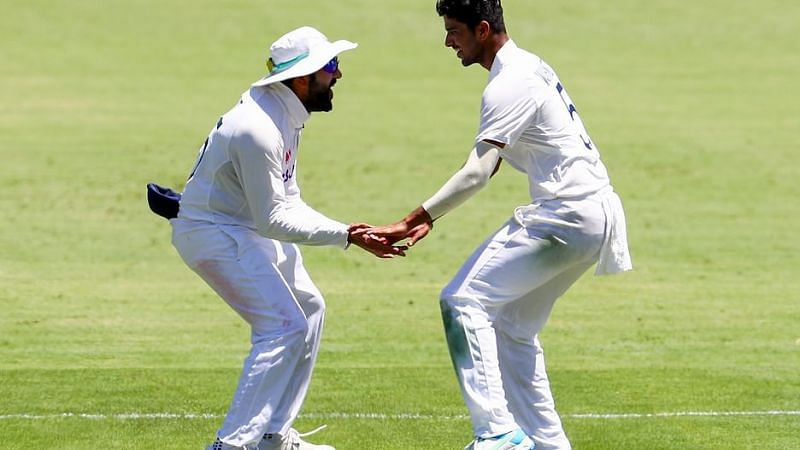 Even before the Test match started, India was cornered with the mounting list of injuries and as a result of the same, the management had to make quite a significant number of changes to combat Australia. There were reports of abuse at the hotel too where it was stated that Indians had to clear their own toilets, and they were compelled to stay confined to their rooms despite the entire structure is empty.
Things have already got messy for the hosts as racism crept in the third Test match with Indian players being subjected to vehement catcalls indulging their ethnicity and colour, compelling Cricket Australia to seek a formal apology on behalf of their fans.
To add to their woes, things went further downhill for the Australian off the pitch. However, the on-field contest between these two Test linchpins was absolutely rip-roaring and a delight for the fans to relish. To cut a long story into short, R Ashwin was ruled out after an injury in IPL 2017. Sundar was called on for trials in RPS Camp. He managed to dismiss Smith in the nets and impress everyone before playing his first IPL game.
Now coming back to the coincidence that we were talking about, it dates back to 2017 when a young and unheralded spinner, Washington Sundar scalped the mighty wicket of Kieron Pollard in that year's IPL. As Sundar over-pitched the delivery right at the toe-end of Pollard's bat, the Caribbean muscle-man holed out straight to Steven Smith at short-midwicket.
It was an exact replica of the dazzling spectacle for the Indian fans as Sundar made his much-awaited debut in Test cricket. He tossed the delivery slightly ahead of good-length that made it irresistible for Smith to strike, he miscued his shot, ending up misjudging the spin and the ball flew straight to Rohit Sharma at mid-wicket.
The two players who were previously involved in a remarkable cricketing incident were at opposing ends as Washington Sundar announced his arrival in the longest format of the game.