India didn't start the home series against England on the right note as they lost the first Test in Chennai. Over the last 10-12 years, India has been the most dominant side at home as they have lost only one home series and have lost only five Tests. All the experts from other countries say that India is the toughest place to win a series and they are right because India loses very rarely in their home conditions.
Having said that, whenever India has lost at home, they have lost by a big margin which means they have been completely outplayed by their opposition. India has lost only five Tests at home since 2010 but most of them have been with a big margin, so, let's have a look at those five Tests which India has lost at home since 2010.
layout="fixed" width="336" height="280" type="adsense" data-ad-client="ca-pub-5474032326006367" data-ad-slot="3340040536"
5. India vs South Africa 2010, Nagpur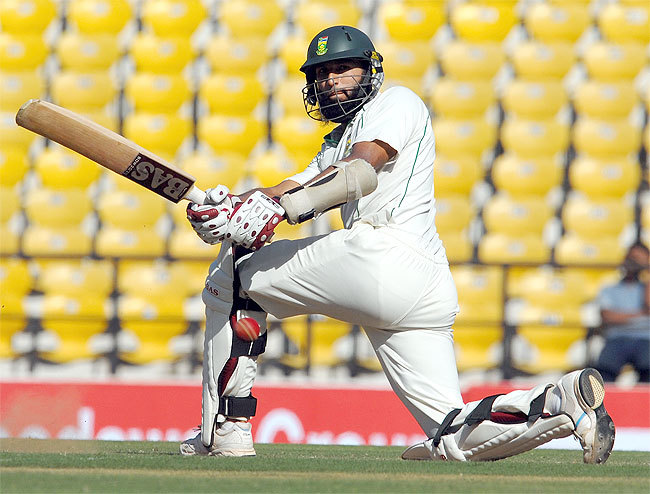 South Africa was visiting India for a two-Test series and the visitors won the toss and opted to bat first in the first Test at Nagpur. Hashim Amla remained unbeaten on 253 and Jacques Kallis scored 173 as South Africa put up 558 runs on the board for the loss of just six wickets. India was bundled out for 233 in the first innings as Sehwag was the only one who scored big runs in that innings.
South Africa enforced the follow on and India was bowled out for 319 with Tendulkar scoring a century. India couldn't cross 558 even after batting twice and lost the game by an innings and six runs. India made a comeback and won the second Test to level the series.
4. India vs England 2012, Mumbai
England was in India for a four-match Test series and India had started off by a win at Ahmedabad. India won the toss in Mumbai and chose to bat first. India scored 327 with Cheteshwar Pujara scoring a century in the first innings. Alastair Cook and Kevin Pietersen scored incredible centuries as England took a first-innings lead of 86 runs.
India was bundled out for 142 in the second innings and England chased down the total of 57 in a matter of 9.4 overs in the second innings. England had a brilliant game and levelled the series going into the third Test.
3. India vs England 2012, Kolkata
The third Test of the same series was in Kolkata where India again won the toss and managed to score only 316 runs in the first innings. Tendulkar, Gambhir, and Dhoni scored half-centuries. In reply to India's 316, England scored 523 with their captain Alastair Cook leading from the front as he scored 190 in the first innings.
India was bowled out for 247 in their second innings as James Anderson and Steve Finn took three wickets apiece. England had to chase 41 to win and even though they were 8-3 at one stage a target of 41 was never going to bother them. England won two consecutive Tests and went on to win the series 2-1 as the last game ended in a draw.
2. India vs Australia 2017, Pune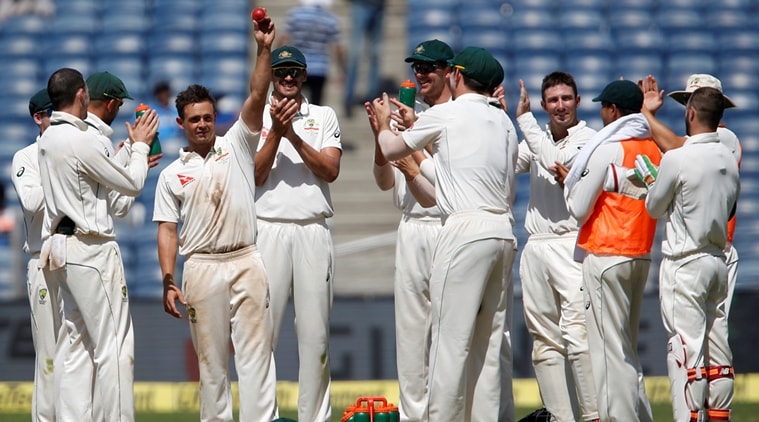 Australia was visiting India for the Border Gavaskar Trophy series in 2017 and the first game was in Pune which was hosting a Test for the first time. Australia won the toss and opted to bat first on a turning track. Australia managed to score 260 in the first innings and India was bowled out for 105 in just 40.1 overs.
Australia's Steve Smith scored an unbelievable century in the second innings as his team scored 285 before getting bowled out. India was once again bundled out for 107 in 33.5 overs, and they lost the test by 333 runs. It is a huge defeat for India in their home conditions.
1. India vs England 2021, Chennai
England won the toss and opted to bat first on a flat Chennai wicket. Joe Root scored a brilliant double century as England piled on 578 runs before getting bowled out. India's top-order failed as they were bowled out for 337 and England had the option of enforcing the follow on, but they decided to bat again.
England got bowled out for 178 in their second innings, but India failed to survive on a fifth day turning track as India was bowled out for 192. India lost the first Test of the home series by 227 runs and England has taken a 1-0 lead in the four-match series.