The entire nation was stunned when Virat Kohli arrived at the toss and said that India has opted for Shabaaz Nadeem over Kuldeep Yadav for the first Test match against England. It was quite obvious that India's only chinaman spinner is affirmative for the Test at Chepauk given his heroics in his last Test match at Sydney. The spinner wreaked havoc of the first waters as he ripped through the Australian batting line-up claiming half the side in the process.
Everyone thought that India will be going with Ashwin and Kuldeep as their first two spinners and the third option may vary. However, surprising everyone, Washington Sundar and Shabaaz Nadeem got the nod ahead of this eccentric spinner against England.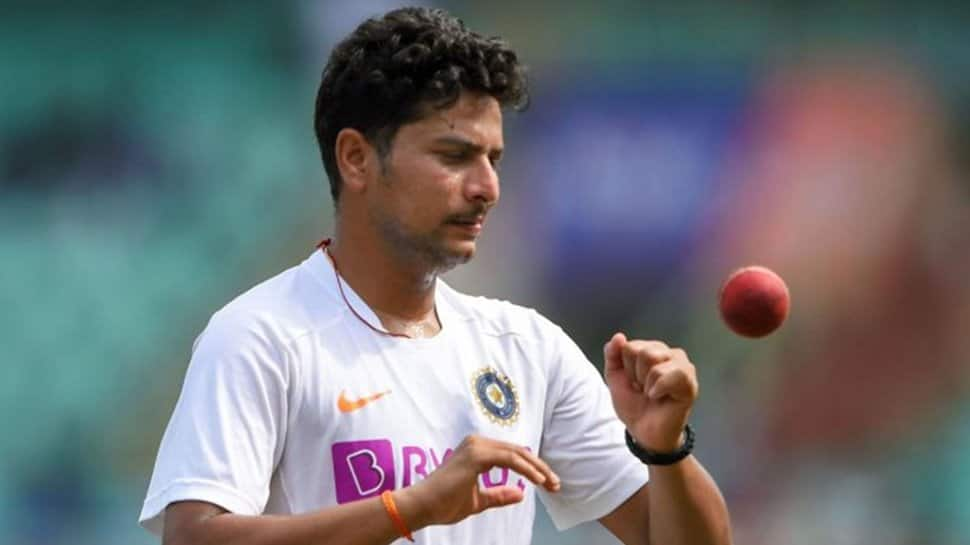 As everyone was reeling from the fact that how can such a decision be taken and what exactly must be going through Kuldeep's mind at the moment, Harsha Bhogle spared a thought for the young Indian spinner and also explained that why India was compelled to go with Nadeem and Sundar ahead of Kuldeep Yadav.
Here is what Harsha had to say about Kuldeep Yadav
According to the veteran cricket analyst and commentator, India was forced into modifications after Axar Patel became unavailable for the Test match as he was sidelined with a knee injury. This deprived India of a valuable batting option down the tail, opening the doors to Washington Sundar.
It was a delight to see Sundar sweep the Australians off their feet with a power-packed innings at Brisbane and with Ashwin's batting prowess on a decline, India thought that it would be better to allow Sundar his crack at England as that would help India have some considerable batting strength until the number eight position.
Had Axar Patel been available in this game, it would have been easier for Kohli to side with Kuldeep over Nadeem as that would have kept the batting option open with Sundar being on the bench. England's woes against Embuldeniya were evident and that is exactly why India wanted a left-arm spinner. Now with Ashwin and Sundar, both being right-arm spinners, they were forced to go with Nadeem instead of Kuldeep, given the former's impressive performances in the IPL and the Syed Mushtaq Ali Trophy.
As Harsha Bhogle also pointed out that Kohli is still to completely rely on Kuldeep Yadav. Despite him being a phenomenal option, his lack of playing over the recent days didn't really give that opportunity to Kohli to brave the chinaman against the likes of the mighty English Lions.
Harsha stated that had he been in the stead of Kuldeep Yadav, he would have been very disappointed. He would have shifted his focus to the Ranji Trophy or any format of domestic cricket and scalped at least 35-40 wickets and made a resounding comeback.
Time will tell whether Kohli was correct to drop Kuldeep out of the squad for the first Test. However, at the moment, Shabaaz has been pretty ordinary against the likes of two set English batters in the form of Dom Sibley and Joe Root.
Kuldeep Yadav omitted again! @bhogleharsha explains why#INDvENG #KuldeepYadav #ViratKohli #TeamIndia pic.twitter.com/qzKc04LFTa

— Cricbuzz (@cricbuzz) February 5, 2021