For over 80 years, Bombay has been home to some of the greatest players to have ever graced the game. Starting from the legendary Vijay Hazare to the "Hitman" Rohit Sharma, the Bombay school of cricket has produced several batting stalwarts. Although many great Mumbai players have enjoyed an illustrious Indian career, a select few did not get ample opportunities to prove their mettle at the highest level. Here we look at five such Mumbaikars who did not get consistent chances to represent India,
5. Abhishek Nayar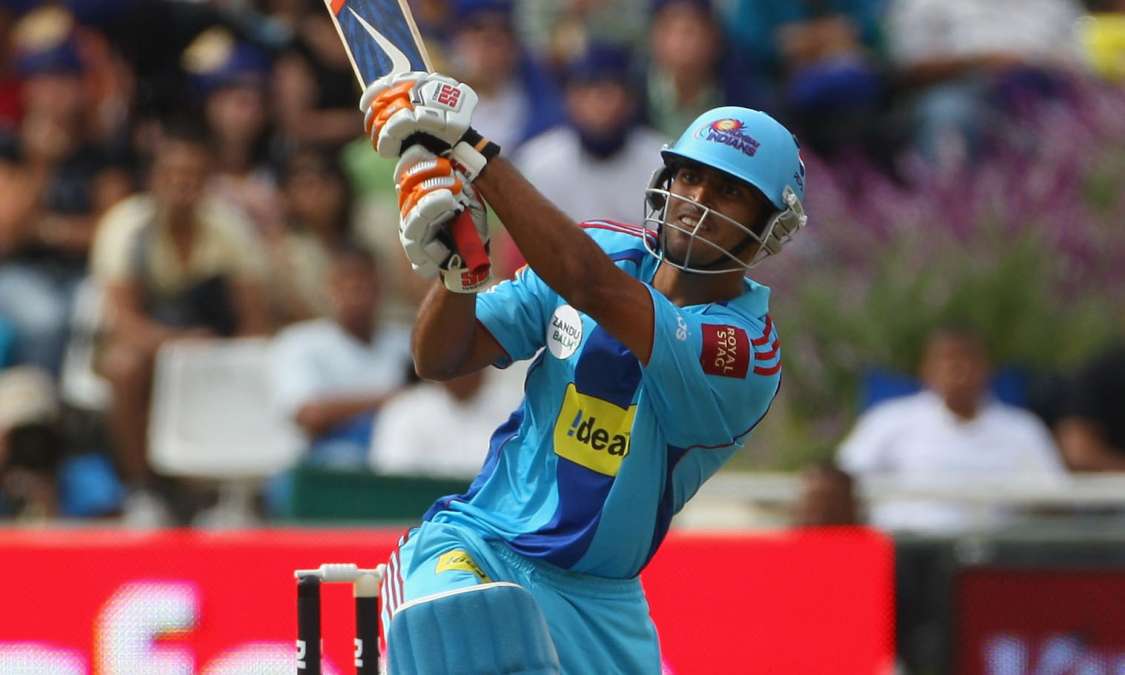 Abhishek Nayar was a captain's dream throughout his career as he contributed handily in all three aspects of the game. He bowled right-arm medium pace and was an elegant southpaw with the bat. Nayar scored over 5000 runs in his first-class career at a healthy average of 45.62. He picked up 173 wickets, including seven five-wicket hauls. In 2009, he made his debut against West Indies and played three ODI's. But he was given only three overs to bowl and got a chance to bat only in one innings. After that series, India stopped looking for an all-rounder due to the presence of Raina and Yuvraj. It was the end of Nayar's International career, but he continued his domestic dominance until his retirement. 
4. Amol Muzumdar
The most prolific batsman in the history of the Ranji Trophy, Muzumdar's exploits in see India's premier domestic tournament never caught the eyes of selectors. He made his debut for Mumbai in 1994 and was a mainstay of the batting order until 2009 when he decided to represent Assam. He scored over 11000 runs in his first-class career at an average of 48.1. He was an attacking top-order batsman in domestic ODI tournaments, averaging 38.1 and striking at 94. Muzumdar would have surely represented India in any other era as his career peak coincided with the best phase of Sachin, Dravid, Laxman and Ganguly's career.
3.
Dhawal Kulkarni
Amid Mumbai's batting riches, Kulkarni stood out as a hard-working pacer who often bowled lengthy spells in tough conditions. For over a decade, he has been the leader of the Mumbai bowling attack and could yet make a comeback to the Indian team. He has played 12 ODI's for India and has twelve wickets to his name with an economy of 5.1. Injuries at the wrong time have hampered his career but his list-A record shows why he is still one of the top fast bowlers in the domestic circuit.
2. Vinod Kambli
A cricketer who promised so much but always found new ways to disappoint the fans, Kambli was a truly special character. When he played his last test in 1995, his average was 54 but recurring issues off the field meant that leaving him out was the only choice. In his first-class career, he scored 9967 runs at a stunning average of 59.67. He did play white-ball cricket for India until 2000 and represented Mumbai until 2009.
1. Wasim Jaffer
A true behemoth of the Indian domestic circuit, Jaffer did represent India consistently for a short period of time. But once the selectors decided on giving Gambhir and Sehwag a lengthy run, Jaffer could not find a spot in the eleven. He played 31 Tests for India and scored just under 2000 runs. Jaffer should have been the first choice to replace Sehwag, but he was often overlooked with his age being the main concern. He has defied his critics by playing and scoring consistently in the Ranji Trophy until the age of 41.