1. Deepak Hooda
A hard-hitting all-rounder from Baroda, Hooda burst onto the scene during the U-19 World Cup in 2014. The ability to strike the ball long and handsome and also effective part-time off-spin earned him his maiden contract at the IPL for RR. Turning out in IPL 2015, his debut season,
Hooda
smashed 151 runs from 14 games at a strike rate of 158.94. It is these phenomenal numbers that saw his selection in the T20I squad to play Sri Lanka at home in 2017 and also the Nidahas Trophy in 2018. However, Hooda didn't get a single opportunity to justify his pick as a finisher and a complete T20 star. He is still 25 and thus, there is plenty of cricket and opportunities lying in front of him to make the cut yet again and this time, make his much-anticipated debut as well.
2. Basil Thampi
Coming from the serene land of Kerala, Thampi is a tearaway pacer, who can swing the ball both ways and has a habit of hitting the block hole on a consistent basis. His debut IPL season in 2017 was a breakthrough one, where the pacer picked 11 wickets from 12 games at an average of 38.54 and an economy rate of 9.49. He was also handed the 'Emerging Player of the year' award as an appreciation for the same. It is these rare credentials as a bowler which earned him his maiden call-up to the T20I squad to play against Sri Lanka at home in 2017. Unfortunately, Thampi didn't get his chances as his other bowling compatriots, including the likes of Sundar, Unadkat and Siraj were preferred ahead of him. Just like Hooda, Thampi too has time on his hands, and it is a matter of one good IPL season and consistent performances for Kerala that the speedster will be back in the national reckoning and ready to hit the ground running.
3. Ishwar Pandey
A tall bowler from Madhya Pradesh, who bowls in the mid-130s and has the ability to swing the ball and extract steep bounce off the surface, owing to height, Pandey made his way into the Indian squad after picking 48 wickets from 8 games during the 2012-13 Ranji Trophy season. Pandey was selected in the ODI and Test squads to tour New Zealand in 2014, but like others in the list, he too had to contend with the same. Once Dhoni gave away his captaincy, opportunities hardly came Pandey's way, who lost the faith with the selectors. To make matters worse, he hasn't featured in the IPL for the last 3 seasons and with him crossing 30, the challenges will augment with every passing season. The good thing for Pandey is that he has played plenty of domestic cricket and also IPL, and thus he can use this experience as a way to make his comeback and be in the thick of things.
4. Ranadeb Bose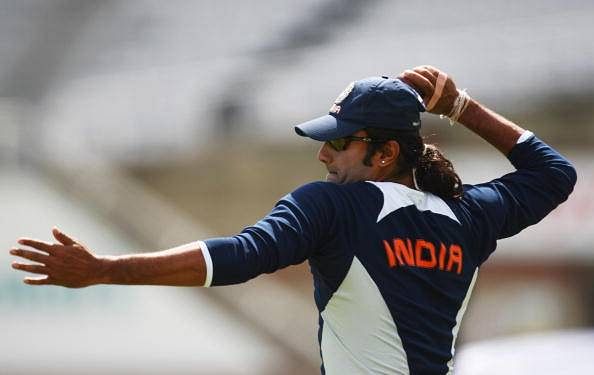 A committed cricketer from Bengal, who enjoyed his fast-bowling stints and wreaking havoc in the opposition camp, Bose endured tremendous success in the domestic circuit. The 2006-07 Ranji Trophy season, where the pacer dismissed 57 batsmen from 8 games at a strike rate of 39.4, assisted Bose in grabbing the attention of the selectors. It is this showing which saw him get picked in the Test squad to tour England in 2007. It was indeed a dream come true but the pacer, unfortunately, wasn't rewarded with his maiden India cap as his other bowling counterparts, including the likes of RP Singh, Zaheer Khan and Sreesanth made the cut. The rejection was hard to digest but that takes nothing away from a wonderful cricketing career studded with plenty of wickets, fifers, maidens and innumerable testing spells.
5. Dheeraj Jadhav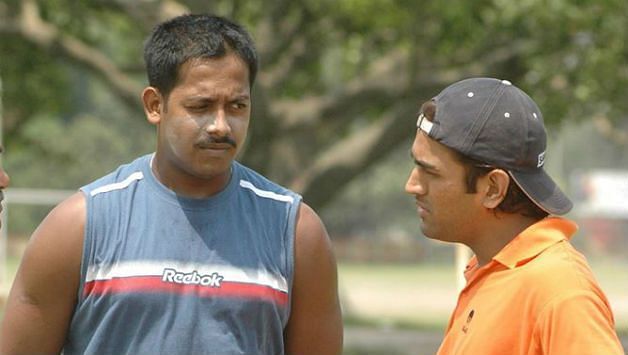 Originally a middle-order batsman, Jadhav forged a remarkable career for himself after recasting as an opener for Maharashtra. His free-flowing batting and ability to dominate the best of bowling attacks at the top of the order always kept the selectors interested. He did eventually get his chance as he was selected in the squad for the 4th Test against Australia at Mumbai in 2004.
Jadhav
, however, got unlucky as Gambhir made his debut ahead of him in that Test and the rest is history. Since then, Jadhav has never been in the national reckoning, and he too gradually came to terms with this harsh reality. The southpaw's domestic record stands out where the batsman has hammered 7679 runs from 111 first-class games at an average of 50.85 and 2075 runs from 53 list A games at an average of 43.22.
It is rightly said that cricket is a religion in India. Inspite of it not being the national sport, the craze for cricket is something else in the nation and there are millions, who dream of becoming a cricketer and making the Indian squad. However, the road to the same isn't a smooth one but filled with plenty of hurdles and potholes. A player has to first perform well in age-group cricket which will pave way for his entry into the state team. Once that happens, it is important for the player to churn out runs on a consistent basis for the stateside and keep rising up the ranks. The upsurge surely won't go unnoticed and will assist the player in coming into the selectors' radar. The statistics will help the player make the cut over the rest and the much-awaited senior team selection will then come calling. While many went onto play for the country after ticking all these boxes, there were some players, who despite earning their maiden call-up, couldn't get an opportunity to showcase their talent and seal their place. They remained restricted to the bench and thus made their way into this list. In the below piece, we look at 5 Indian cricketers, who were selected in the squad but never played for India: