Mumbai Indians is, without a doubt, the most successful franchise in IPL history. But even the best have both strengths and weaknesses. Similarly, even with the dream squad they have, there are a few players with some performance concerns in the MI Paltan. We know that you must be curious to know who they are. So, let's find out who are two of their strongest players and two of their weakest going into IPL 2021.
The five times IPL champions (2013, 2015, 2017, 2019, 2020) and one of the few two franchises to do so for two consecutive years, Mumbai Indians have become something of a brand. They have the highest social media fan following – 26.1 Million (6.6M Instagram + 13.2M Facebook + 6.3M Twitter); and the highest brand value among all IPL franchises. This skyrocketing popularity of MI is the outcome of their tactics in grooming this team to be the most balanced T20 side. They have continuously been one of the favourites to win the title for the past three years, and they continue to be heading into IPL 2021. 
Who are the two strongest players for MI heading into IPL 2021?
The MI Paltan is extraordinarily well-balanced with a deep batting lineup, reliable and consistent all-rounders, several bowling options, and firepower up to number seven or eight. So apparently, every player that makes it their playing XI becomes their strength, but if we consider the amount of impact they have on the game, these are the two strongest players for MI:
#1 Hardik Pandya:
Hardik Pandya is one of the best all-rounders in the world right now, along with Ben Stokes and Ravindra Jadeja. Hardik can switch between gears while batting and can be both ruthless with the bat and play sensibly and build his innings if needed. He can bowl in the powerplay, in the middle-overs, he can even bowl economic spells at death. On top of that, he can grab all kinds of difficult catches on the boundary and in the infield.
Along with his experience as an international cricketer for India, Hardik also brings his competitive body language and intensity to the plate for Mumbai. Combine all that in one single human being, and there is nothing more you can ask from an all-rounder. So, we can say without a doubt that Hardik Pandya is the strongest cricketer for Mumbai Indians heading into IPL 2021.
#2 Jasprit Bumrah:
Jasprit Bumrah is probably the only bowler on the planet right now who can have more impact on the game than a batsman in the batsman's game known as T20. He has proved his worth time and again for both India and Mumbai Indians. His ability to nail perfect yorkers and the angle he creates with his unorthodox bowling action always come in handy for whichever team he plays. 
We don't think there is any other pacer on the planet who can bowl a double-wicket maiden in the 17th over of a T20 inning or give away just five runs off a super-over faced against the likes of Aaron Finch and Brendon McCullum. So clearly, Bumrah stands out from the talented crowd of Mumbai Indians as one of the strongest players for them and probably the best bowler going into IPL 2021. 
Who are the two weakest players for MI heading into IPL 2021?
This one here is probably a bigger question than the previous one. It is extremely tough to find a weak link in a team like Mumbai Indians, which is considered even better than the top-ranked international teams. But since every side has a few weaknesses, here are probably the only two weak players for Mumbai Indians in IPL 2021:
#1 Arjun Tendulkar:
Arjun Tendulkar is probably the only player in the MI Paltan at the moment who doesn't have much to contribute to an already strong side. Mumbai Indians may have picked Tendulkar Jr., but he is still a young cricketer who has a lot to learn before featuring in any XI in IPL. With no experience and no career feats to back him, we can assume that Arjun will be warming the bench for the 2021 edition of IPL. However, this tournament has a way of grooming young talents, and with the quality of players and coaches at Mumbai, a youngster can always come out a lot better than he was earlier.
#2 James Neesham: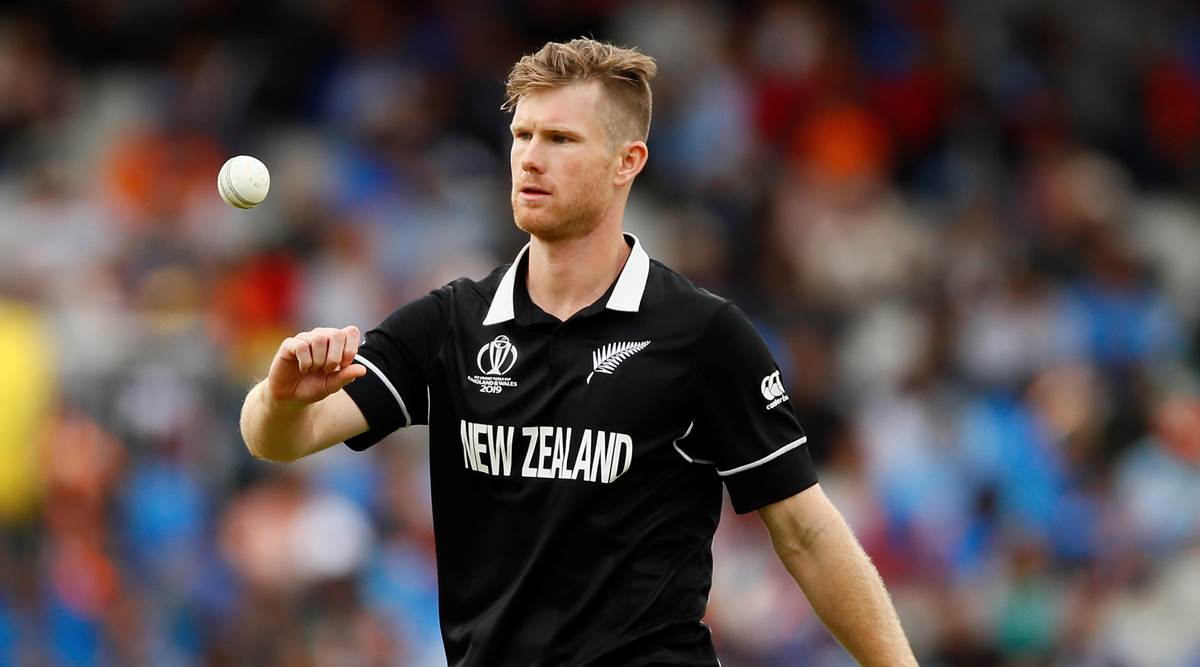 You all might be wondering how a quality all-rounder like James Neesham, a.k.a. Jimmy Neesham, can be a weakness for MI. Well, he is no doubt a quality all-rounder, but one of the minute concerns of Mumbai is his form in IPL. The New Zealand all-rounder has played two seasons in his IPL career but hasn't given any decent performances in the past. It can be a concern for Mumbai if they are looking to play him as a backup all-rounder for Pollard, as he can be the difference between a win or a loss. On the other hand, it can also be an opportunity for Neesham to improve and adjust his gameplay in the sub-continent, keeping in mind the T20 World Cup later this year. Let's see if he can finally shine in IPL or not.