Getting out in the nervous nineties is disheartening for any batsman, but what stays on a batsman's conscience more is going unbeaten or being stranded on 99. Well, this has happened to three batters in IPL where they went unbeaten with one run short of their respective centuries. Want to know who these three batters are? Don't worry because I was going to tell you anyway. So, let's look back at the innings of the players who ended their innings at 99* in IPL.
#1 Suresh Raina v/s SRH in 2013: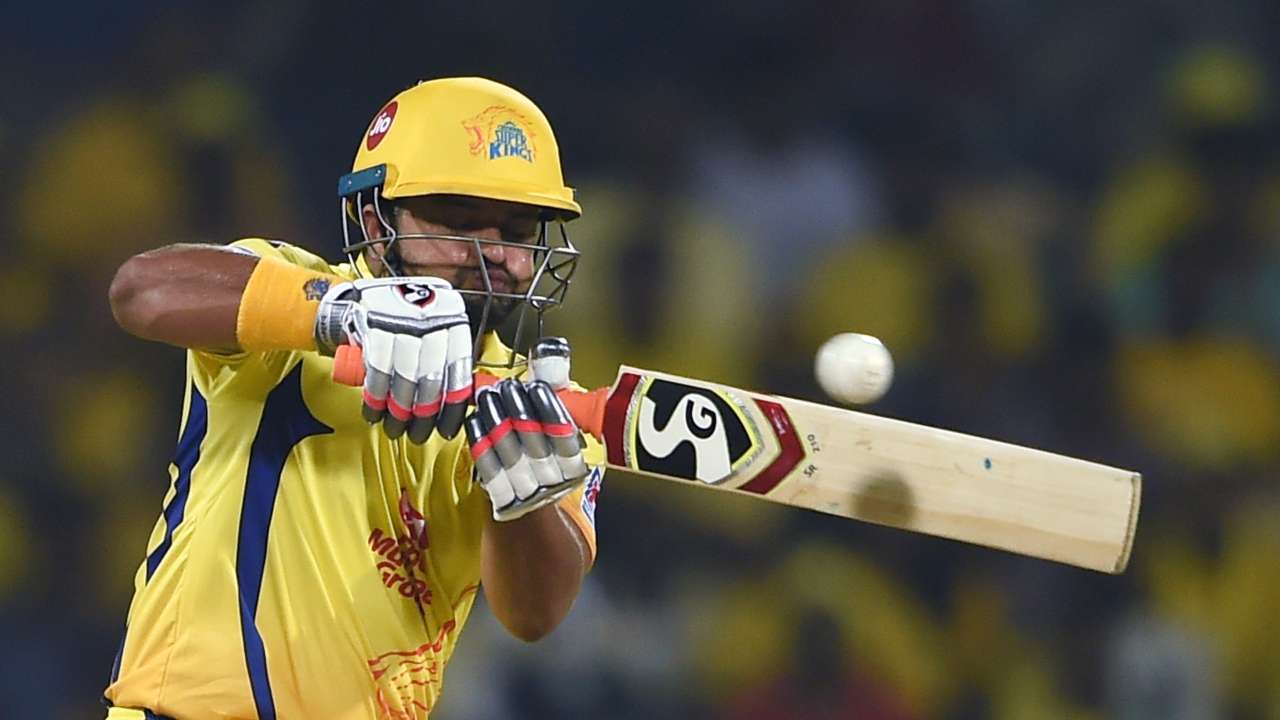 It happened with Suresh Raina for the first time. He ended up scoring 99* from 52 balls in the 54th match of IPL 2013. This unbeaten inning of 99 from Suresh Raina helped Chennai Super Kings post a massive score of 223/3 against Sunrisers Hyderabad. Raina walked in to bat in the 6th over after Murali Vijay edged a short delivery to Parthiv Patel. 
Raina started slow and worked his way to the thirties in 22 deliveries. He then started pacing his innings after getting to his half-century off 35 balls in the 16th over. Suresh Raina smashed 49 more runs in the next 17 deliveries he faced. Raina was on 93 before the last ball of the innings, but a no-ball by Sammy on the final ball helped him to 95. Unfortunately, he couldn't clear the ropes on the final ball, but he managed a four to end up on 99*.
Raina hit eleven fours and three sixes in his innings. The highlight of his innings was the 17th over by Ishant Sharma. He smashed four fours and a six in this over by Ishant, adding 23 runs to his tally and 25 runs to the team's total. Raina won the player of the match award for his unbeaten 99 as CSK won this match by 77 runs. 
#2 Chris Gayle v/s RCB in 2019:
Chris Gayle is the second player to end up scoring an unbeaten 99 in the Indian Premier League. It happened to him in the 28th match of IPL 2019. Playing for Kings XI Punjab (now Punjab Kings), he thrashed his former franchise Royal Challengers Bangalore and individually guided his team to 173/4. 
Gayle walked in to open with KL Rahul in the 1st innings of the match. He started slowly by scoring only one run from the first eight balls he faced. After that, Gayle began picking up the pace by hitting a few boundaries. But it was the sixth over from Siraj when he channelled his true self. Gayle smashed three fours and two sixes in this over by Siraj. 
Chris Gayle got his half-century from just 28 balls in the 9th over. With ten and a half over to go, the stage looked set for another century from the Universe Boss. However, a few wickets after Rahul's departure and tight bowling from Moeen Ali and Yuzvendra Chahal slowed him down, and he ended up one run short of his century. Despite Gayle's unbeaten 99, KXIP still lost the match by eight wickets courtesy of the fightback from Kohli, De Villiers, and Stoinis.
#3 Mayank Agarwal v/s DC in 2021:
Mayank Agarwal is the most recent addition to this list. He became only the third batter in IPL history to end his innings on 99* in the 29th match of IPL 2021. Mayank was captaining the Punjab Kings side against Delhi Capitals and opened the innings with Prabhsimran Singh in the absence of KL Rahul.
Punjab Kings started with a maiden over as Prabhsimran couldn't find a single run in the first over from Ishant Sharma. This slow start resulted in Prabhsimran throwing away his wicket in the fourth over while attempting to change gears. Mayank Agarwal had to play anchor to pull PBKS out of this situation. 
Mayank got to his half-century from 37 balls in the 16th over. But by this time, PBKS had already lost four batters for 102. Despite losing two more wickets and the below-par batting of his teammates, Mayank Agarwal guided his team to a fighting total of 166/6 individually. However, he fell one run short of his century and ended up scoring 99* off 58 balls.
Mayank Agarwal won the player of the match award for his fightback despite PBKS losing the match by seven wickets.