Trending
Babar Azam Gave A Hilarious Reply About His Chat With Virat Kohli
Virat Kohli and Babar Azam, two of the biggest stalwarts of the cricketing world came face-to-face for the first time in the recent T20 World Cup match between India and Pakistan. It was for the first time that Pakistan was able to defeat India in a world cup game. After the match both the captains were seen interacting with each other and the pictures and videos of both of them interacting took social media by storm.
layout="fixed" width="336" height="280" type="adsense" data-ad-client="ca-pub-5474032326006367" data-ad-slot="3340040536"
On Monday, ahead of the upcoming T20I series between Pakistan and West Indies, Pakistan's skipper Babar Azam answered questions from the media as part of the pre-match press conference.
While most of the questions revolved around the upcoming series, however, a journalist asked him a question that took everyone by surprise. The reporter inquired him about the conversation Babar had with the Indian skipper after the India vs Pakistan match. The reporter asked:
"Babar, there have been a lot of questions regarding the series. But there was a video which surfaced during the T20 World Cup, where you and Virat Kohli were spotted chatting. So what did you guys talk about? What did you tell him, or what did he tell you? He is going through a tough time since he has been removed as captain. What did you speak to him about during the World Cup?"
However, the media manager of Pakistan's cricket team interjected in between and replied: "I am sorry to cut you off. Actually, this is a PCB press conference. If you have any question regarding the West Indies series, only then go ahead."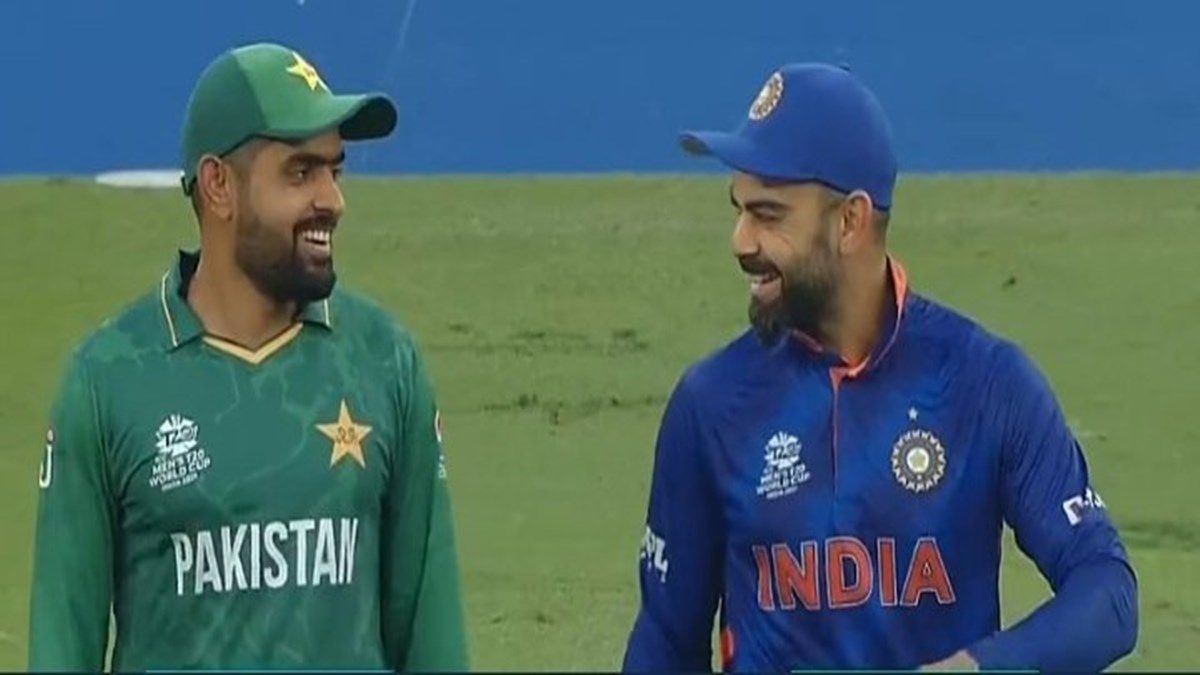 But the journalist insisted Babar Azam to answer the question as he felt it wasn't controversial. He said: "But I don't think this is any controversial question. This is a simple and light question. What was the chat about between the two? I just want to ask about it. If Babar wants to, he can give the answer."
Azam finally responded to the question and he came up with a savage reply to the journalist. He said:"Ji zaroor hui thi. But, ab sabke saamne thodi bataunga. "
"(which roughly translates to: "Of course, we had a discussion. But why would I reveal it in front of everyone?")
Talking about both the teams, while team India crashed out of the T20 World Cup in the Super 12 stage, on the other hand, Pakistan was defeated by eventual champions Australia in the semi-final.
Also Read: Hardik Pandya Ignored Shoaib Akhtar's Advice And Now He's Regretting It