Trending
Hardik Pandya Made A Big Statement On His Comeback In Team India's Playing XI
India's star all-rounder Hardik Pandya has slowly fallen out of favor for the Indian selectors, but he is currently on a comeback trail. Hardik Pandya, who was being hailed as the next big thing in the Indian cricket team, has been riddled with injuries, which has kept him from attaining his true potential .
Recently, even India's new head coach Rahul Dravid admitted that the Indian cricket team badly missed a balance in the squad, especially in the absence of key players at numbers 6 & 7. and it was clear that he was referring to Hardik Pandya.
He has been missing from action since the T20 World Cup 2021. The star player was dropped from the national team for the home series against New Zealand and later from the squad for South Africa tour because of injury issues.
However, he has been eyeing making a strong comeback for the Indian cricket team. In fact, a fully fit Pandya who can bowl at full pace and can give crucial batting performances will give India a major boost in the upcoming T20 World Cup.
In his recent interview with the Economic Times, Hardik Pandya revealed that his main aim is to get back into the playing XI and win the World Cup for the country. During the interview, he was asked "Are you looking at IPL 2022 as your comeback platform?"
Responding to this, Hardik Pandya said: "Yes, that's the plan. My main aim is to be at my peak when the World Cup happens. All my training, planning, preparation is keeping the World Cup in mind. I want to win the World Cup for the country. It will make me really happy and proud."
He added: "It is like an obsession with me. IPL will give me a very good preparatory platform for the World Cup but all the hard work ultimately is for the Indian team and the World Cup,"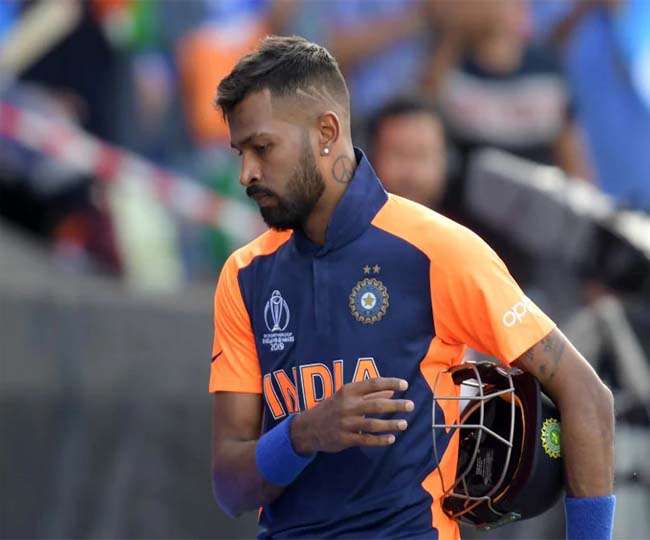 When asked about whether he is in a good space right now, he said: "Yes, I am. I am training hard and gearing up to be at my peak for the country. I am looking at the IPL to be back as an all-rounder, that's the ambition. That's what I want to do and that's what I will do unless something goes drastically wrong"
The Baroda all-rounder has been signed up by Ahmedabad as the captain of the team. It would be interesting to see Hardik Pandya in a new role.