Former Indian cricketer turned commentator Sanjay Manjrekar heaped praises on India's red-ball success overseas. The visitors won the first test match against South Africa in Centurion by 134 runs to take a 1-0 lead in the three-match series.
The bowling trio of Jasprit Bumrah, Mohammed Shami, and Mohammad Siraj have been terrific for India. Mohammed Shami stole the show with his impeccable bowling as he led the way with eight wickets in the match, while Jasprit Bumrah and Mohammed Siraj took five and three wickets respectively across both the South African innings.
India's veteran spinner Ravi Ashwin went wicketless throughout the game but took the last two wickets on Thursday to seal India's win.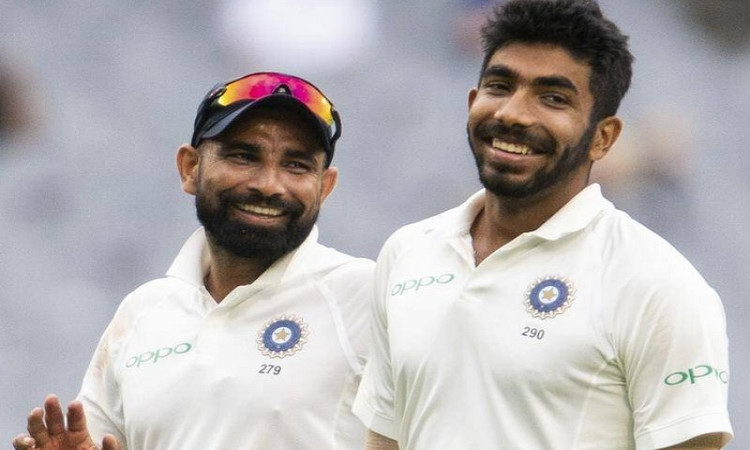 Sanjay Manjrekar showered praises on India's bowling attack as he drew parallels with the historic Pakistani unit. As per the former Indian cricketer, the augmentation of 'world-class' pace batteries is a major reason for India's back-to-back win.
Manjrekar feels that India has been able to achieve back-to-back success in red-ball cricket is because of having three outstanding seamers in their ranks. He further compared the Indian bowling trio to what Pakistan used to have during their golden days.
Speaking on ESPNcricinfo, Sanjay Manjrekar credited India for their successful times in Test cricket owing to their seamers. He had said:
"One thing that has changed in recent 5-6 years for the Indian team, which has been a rare instance for India. India's overseas success comes because India now has the luxury of having three world class seam bowlers. It has had a huge impact."
He added:
"If you look at the history of Test cricket, earlier when Pakistan used to win outside their country, they too had 3 world class seamers. And now India find themselves in the same condition. These are good signs for Indian cricket."