Trending
Virat Kohli Fans Are Trolling Shoaib Akhtar Left, Right And Centre
Indian cricket fans are giving it back to former Pakistani cricketer Shoaib Akhtar for his remarks on the former Indian captain Virat Kohli. Shoaib Akhtar recently left everyone stunned with his insane comments on the marriage of Virat Kohli and Anushka Sharma.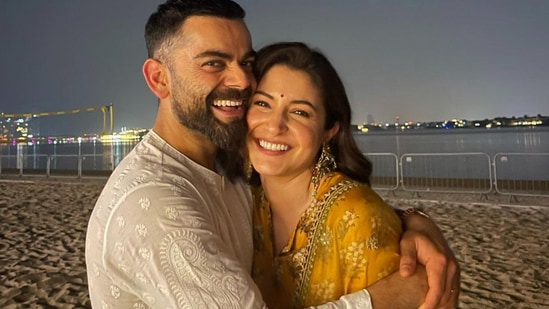 layout="fixed" width="336" height="280" type="adsense" data-ad-client="ca-pub-5474032326006367" data-ad-slot="3340040536"
Well, recently, speaking on Virat Kohli's dip in form, Akhtar stated that there's massive pressure on the Indian batter. He also stated that he wouldn't have married to focus on his career, had he been in Virat's place.
He said had he been an Indian fast bowler, he would have put his entire focus on cricket and would have married only after his retirement. He had said:
"I would have not even married if I were in his place. I had just scored runs and enjoyed cricket, these 10-12 years of cricket are different time and doesn't come again, I am not saying getting married is wrong but If you are playing for India, you would have enjoyed a time a little. fans are crazy about Kohli and he had to maintain that love he is getting for the last 20 years," 
He added:
"There is pressure from the children, of the family. As the responsibility increases, so does the pressure. Cricketers have a short career span of 14-15 years in which you stay at the peak for five-six years. Those years of Virat have passed, now he has to struggle,"
Meanwhile, Shoaib Akhtar's statements didn't go down well with the fans, who have been calling him out online and are busy slamming the former cricketer left, right, and center. Fans have been asking him to keep out of Kohli's personal life.
Here, check out the reactions of Twitterati on this:
Oye @shoaib100mph
Virat Kohli aur Anushka Sharma ko blame karne ka haq humko hai tu chup reh https://t.co/FMcN9iBbz6

— sunil the cricketer (@1sInto2s) January 23, 2022
Then @shoaib100mph health got deteriorated after marriage. He was able to run atleast with medication. Now his running days are over.
What a stupid analysis.

— Franklyspeaking369 (@Frankopinion69) January 24, 2022
@shoaib100mph is seriously stupid… no wonder he was asked to leave the PTV show by @DrNaumanNiaz ???

— HG (@Harshgo1104) January 24, 2022
Total Bullshit…
Anushka had not affected him in any way. Every player have patch in career. Or problems after certain age. Stupid logic by Shoaib Akhtar. https://t.co/WzUUglCIPw

— RUPESH (@RNBHANGARE) January 23, 2022
कुछ भी बक रहे हो @shoaib100mph कौन ड्रॉप करेगा @imVkohli को अभी भी सबसे ज्यादा रन टीम के लिये कोहली ही बना रहा है last 15 Oneday Innings मे 9 Fifty आये हैं कोहली के…… 120 Century भी होंगे जल्द InshaAllah
गलत बयान बाजी नही

— @DrMohdHamzahma1 (@DrMohdHamzahma2) January 24, 2022
Thats his personal life

— Pradeep (@Pradtwts) January 24, 2022
I love cricket but seeing this kind of toxic fanaticism from @shoaib100mph is disgusting. Don't place cricket on the pedestal of others' life. It's just a game & even then @imVkohli has already achieved so much that he'll retain a legend status even if he retires now.

— Joshua Stephen (@JoshStepjn) January 24, 2022
विराट .. ने विराट पारियां खेली हैं .. अनुष्का ने हमेशा साथ दिया …
जोड़ियां तो किस्मत से बनती हैं ..
पूरा देश विराट और अनुष्का के साथ??????

— anil sharma (@anil_nagrik) January 24, 2022
@AnushkaSharma is @imVkohli 's real life passion, you moron. Your kind knows nothing about love, that is why @shoaib100mph can marry again and again, very religiously. https://t.co/zrnAMLDMUI

— Bhiji Dr (@BhijiDr) January 24, 2022
Virat Kohli should have got married after completing his playing career, says Shoaib Akhtar

— Mr.Boney (@mr_boney2) January 24, 2022