Former Indian cricketer, Suresh Raina's hopes to find a buyer at the IPL 2022 mega-auction shattered on Sunday. After Suresh Raina went unsold on the first day, he didn't find himself on the list of 69 players for the accelerated auctions which meant he was officially out of the race.
Suresh Raina, who is hailed as 'Mr. IPL' has been one of the most prolific players of the Indian Premier League, having scored more than 5000 runs in 205 games. IPL 2022 will mark the second season in which the cricketer will not feature. It was back in 2020, he pulled out of the tournament citing personal reasons.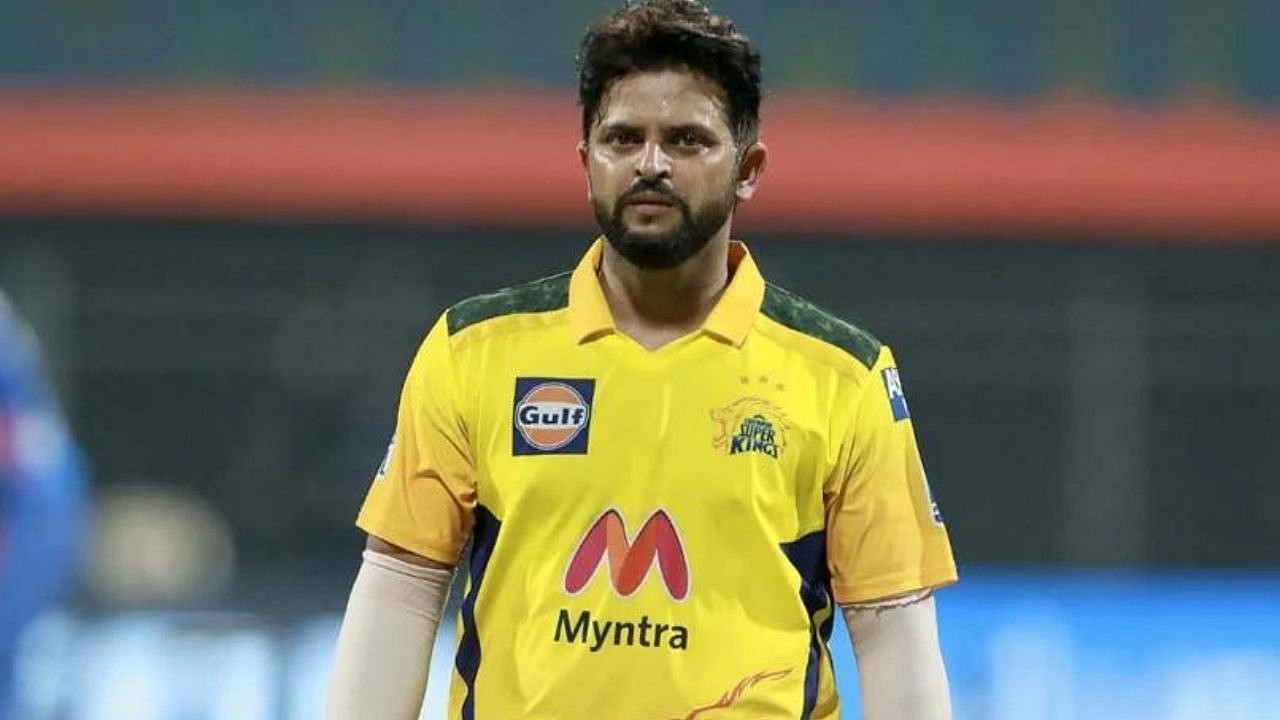 However, Suresh Raina returned next year and made an impressive comeback, and played some stunning knocks before missing out on a couple of games because of fitness issues. Raina's surprise exit from the auctions has left everyone shocked and heartbroken as the cricketer has been associated with Chennai Super Kings since the opening edition of the tournament and has been one of the vital cogs of the team.
After the star cricketer went unsold, Chennai Super Kings took to Twitter and thanked Raina for his contributions over the years. CSK wrote:
"Super Thanks for all the Yellove memories, Chinna Thala!"
Here, check out the Tweet:
Super Thanks for all the Yellove memories, Chinna Thala!?

#SuperkingForever ? pic.twitter.com/RgyjXHyl9l

— Chennai Super Kings – Mask P?du Whistle P?du! (@ChennaiIPL) February 13, 2022
Meanwhile, fans were not at all happy after Chennai Super Kings opted to ignore Raina in the auction. While some paid heartfelt tributes to the cricketer, others started trolling the franchise left, right, and center as they failed to understand the reasoning behind CSK's decision.
Here, check out the reactions of Twitterati on this:
Stop doing overacting ??

— Prayag (@theprayagtiwari) February 13, 2022
1like= 1 slap for owners pic.twitter.com/PiZ0hsMYpX

— A M A N roy (@ICTfan021) February 13, 2022
shame on you. throwing my no 7 jersey in dustbin.

— srk fan acc (@The_Sleigher) February 13, 2022
— Prayag (@theprayagtiwari) February 13, 2022
Mc why didn't you buy him ? pic.twitter.com/hUpAkjAZAl

— Aman (@kafan_chorr183) February 13, 2022
Suresh Raina said "If CSK win IPL 2021 then I will convince MS Dhoni to play IPL 2022 as well".

Now Dhoni is playing IPL 2022 but Raina is not ??pic.twitter.com/hydnJDknt9

— CRICKET VIDEOS ? (@AbdullahNeaz) February 13, 2022
U dropped him.. But we don't #ShameOnCSK https://t.co/YvJ6E6qBFW

— Malik (@Malik39134539) February 13, 2022
Thank you @ImRaina ❤️
Mr.IPL can never be replaced https://t.co/AdoiwL11RQ

— Suresh (@make_a_lemonade) February 13, 2022
Can't he deserves a farewell ??? https://t.co/TqnWvsis55

— ???? ????? ?? (@uk__AAdhf) February 13, 2022
Just hamble request for #Csk team management consider for coach or mentor plz back to #Csk team
???? https://t.co/eB99bJkFbW

— VG Kannandfc (@VgKannandfc) February 13, 2022
Just trying myself not to get anger and losing my mind for this tweet ?? https://t.co/ZPMsocds7m pic.twitter.com/ehckvaFWPX

— thenameisvikash__ (@iamvikashss) February 13, 2022
Please delete this post Humble request of #Raina fans @ChennaiIPL ??

— Rainamani03 (@Raina_mani03) February 13, 2022
???
You served really well.
You deserve better farewell ?#SureshRaina https://t.co/g4donXJv59

— ????????‍♀️ (@Sreelu011) February 13, 2022
Another reason why MI is better than fixers https://t.co/wyDrQle4PR

— T (@chai_jeevi) February 13, 2022
Trying hard not to lose my mind at this stupid overacting https://t.co/hCTjNsyek2 pic.twitter.com/DaVzrJqyLW

— Elixir⚗? (@numb_aurat) February 13, 2022
Can't Imagine Without Him.?? https://t.co/FIwC6N1ZhJ

— DSTeja (@DSTejran) February 13, 2022
Over acting …
Not even going for bid… Unfair… https://t.co/lhcmhjPZlI

— கம்பளி சித்தர் (@Rkarthi81) February 13, 2022
If his form is the issue here,then this is completely understandable…But it seems that's not the case… https://t.co/0p2uq7ssOi

— Kavin Vj (@KavinVj3) February 13, 2022