Trending
Journalist Vikrant Gupta Wrote A Brilliant Tweet On Rishabh Pant's Promotion
The Rohit Sharma era has kickstarted with a bang, with team India winning the first ODI match of the ongoing 3-match series. The Indian side is currently taking on West Indies in the 2nd ODI match, however, every Indian team fan and cricket fan, in general, was left surprised as Indian wicketkeeper-batsman Rishabh Pant walked out to open the innings.
Yes, the Indian side made a big change to their playing XI, which saw Rishabh Pant opening the innings for the second ODI match at the Narendra Modi Stadium in Ahmedabad. Ishan Kishan, who was expected to open the innings was left out of the XI to make way for KL Rahul after missing the first match.
It has to be noted that Rohit Sharma has previously made it clear that the Indian side will be experimenting with a few roles ahead of the next World Cup. Now in Shikhar Dhawan's absence, Rishabh Pant was made to open the innings in order to give him the experience of facing the new ball. This was the first tie Pant was opening in ODIs, despite doing the job in T20 matches over the years.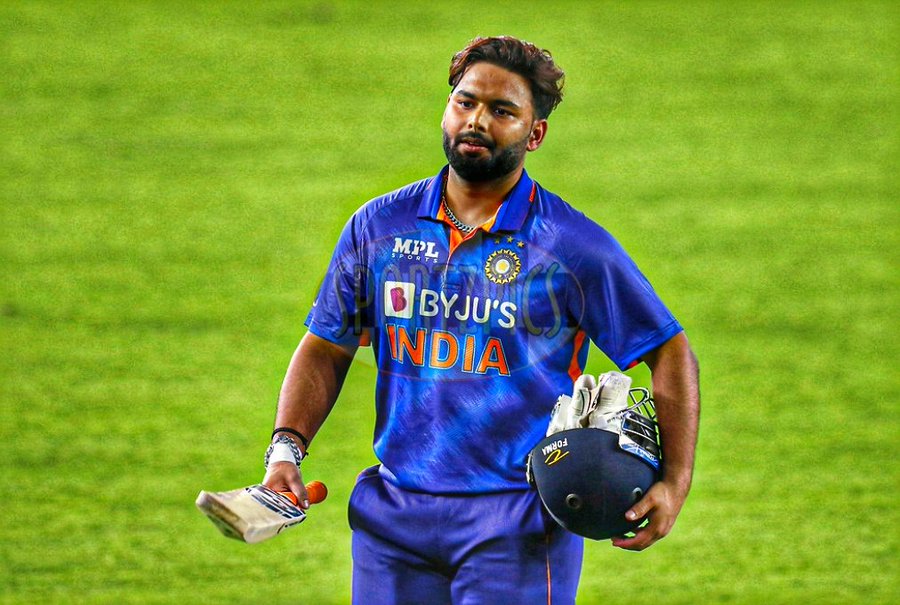 Meanwhile, popular journalist Vikrant Gupta also took to Twitter and made a brilliant point on the promotion of Rishabh Pant in the Indian squad. In his Tweet, Vikrant Gupta compared Rohit Sharma to former Indian captain MS Dhoni and appreciated how he has taken his first punt with Rishabh Pant. He wrote:
"Rohit has done a Dhoni here. Taken his first punt with Pant as an ODI opener. Exactly how MSD did with him in 2013″
Here, check out the Tweet:
Rohit has done a Dhoni here. Taken his first punt with Pant as an ODI opener. Exactly how MSD did with him in 2013 #INDvWI

— Vikrant Gupta (@vikrantgupta73) February 9, 2022