Former India batsman Ajay Jadeja is displeased by MS Dhoni virtually running the show for the Chennai Super Kings on the field despite Ravindra Jadeja being the official skipper.
CSK got off to their worst IPL start as they lost their first two games for the first time in their IPL history: they were downed by Kolkata Knight Riders in the season opener, before losing the plot against Lucknow Super Giants, failing to defend 210 runs.
While Dhoni stepped down as CSK's captain on the eve of the tournament, handing over the reins to Ravindra Jadeja, the former skipper was constantly involved in decision-making during LSG's run-chase. He was seen setting and changing fields, talking to the bowlers regularly while Jadeja was rendered only a fielder and not someone calling the shots as the skipper of the side.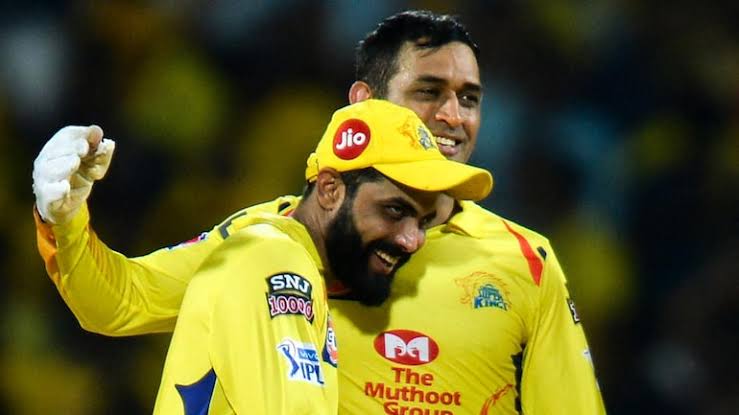 Ajay Jadeja is unhappy with Dhoni bossing around in spite of Ravindra being the designated captain. He reckoned though Ravindra is inexperienced in terms of captaincy, Dhoni should have let the all-rounder make all the decisions.
Speaking on the Cricbuzz show, Ajay Jadeja said, "It is wrong, there is no doubt about that. See, there is a no bigger fan of Dhoni than I am, and that's because of his temperament."
"If this was the last match of the group where there was a do-or-die situation in terms of qualification, then I could've probably understood that you would want to take over the reins because it is an important phase. But if it happens only in the second match of the season.
"See, I'm not saying this because it's Ravindra Jadeja. But even as a cricket fan, it looked a little odd. He (Jadeja) was standing right there and you continued to run the whole game. See, Dhoni is a very big player and I don't like saying it out loud. But I didn't like what I saw today," the former batsman added.
CSK will look to bounce back and get points on the board when they take on Punjab Kings on Sunday at the  Brabourne Stadium.