"Once I started sweating, I just said that I am gonna go. I backed my ability and that's what I did tonight. I am happy to bring the team over the line," this is what Andre Russell said after performing an absolute destruction of the white cricket ball, and the Punjab Kings bowlers, on Friday night at the Wankhede, smashing 70 runs off just 31 balls.
In the run chase of a below-par target of 138, KKR found themselves in a bit of a pickle at  51/4. Enter Andre Russell.
"In that position, I know what I can do," and he did what he does: 56 of his 70 runs came in boundaries – 2 fours and 8 gigantic sixes.
However, jokingly, but perhaps even with a tinge of seriousness, Russell did also say, "I am going to say one," when asked how many he got off the middle. He felt that only one of his 8 sixes came off the middle of the bat! That may be slightly boastful, but it also gave the account of his utter brute force, his immense power, and the self-confidence with which he's brimming while playing the attacking shot.
But, Russell is not a mindless slogger: knowing that he gets a little vulnerable against leg-spin, he remained cautious and smart while dealing with Rahul Chahar, who was getting turn from the surface and had taken two wickets; against Chahar, the West Indian was happy to take only 7 runs – no boundary – off 11 balls. He massacred the others.
"Chahar was bowling extremely well, it was gripping as well. We didn't want to take much chance against him. We knew it'd get easier [against other bowlers]," Russell explained his reason for seeing off Rahul Chahar safely.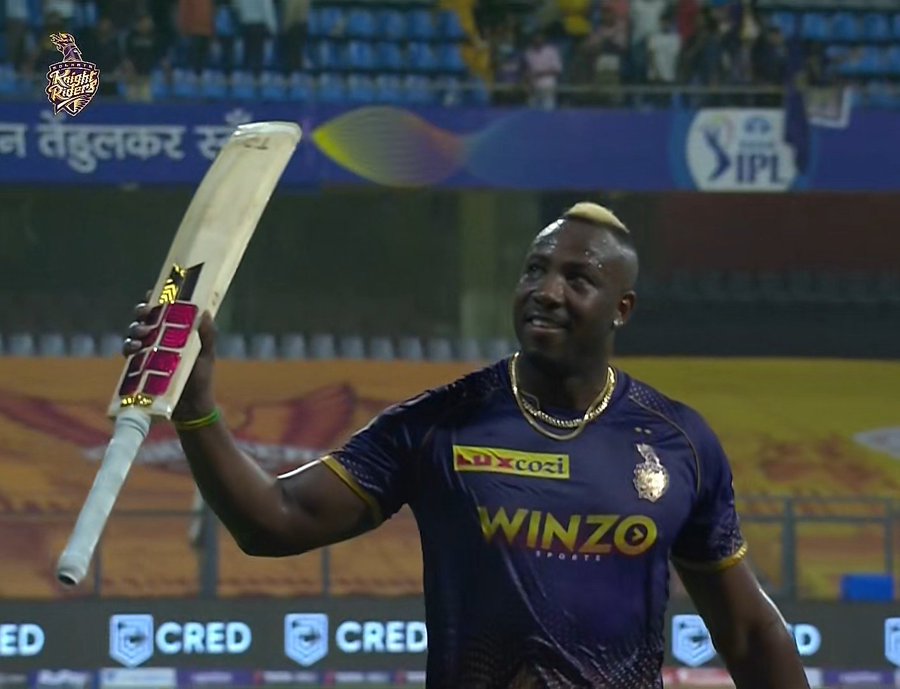 Against left-arm orthodox Harpreet Brar, he cleared his leg and deposited him for two sixes over cow corner; 3 sixes and a four against the Odean Smith; two hits to Livingstone and one to Arshdeep all over the boundary line. A run-chase that got tricky at one point was hauled with utter ease by the big West Indian, with more than 5 overs to spare.