Shubman Gill is one of the most talented young batsmen going around in the world and is regarded as the future of Indian cricket. The youngster was the second-highest run-scorer in the 2018 under-19 World Cup, which India won, and bagged the Player of the Series award.
He made his Test debut in the last Australia series and played a crucial, memorable hand of 91 runs in the run-chase in the historic Gabba Test; he has featured in 10 Tests, 3 ODIs, and 61 IPL matches so far.
layout="fixed" width="336" height="280" type="adsense" data-ad-client="ca-pub-5474032326006367" data-ad-slot="3340040536"
The journey of Gill starting out as a cricketer was initiated by his father, Lakhwinder Singh, who himself wanted to play the game professionally when he was young but couldn't due to various reasons. But Lakhwinder Singh ensured he gave his son the best lessons and facilities to become a cricketer after he saw a spark in Shubman as a child.
"Shubman was interested in the sport since a very young age. He started wielding a bat at the age of three. Shubman never liked any other toy. He would play with a bat and a ball even before going to bed," Lakhwinder told TOI.
Shubman's father became his first-ever coach who fed him hundreds of balls in the house to make him react quickly to pace bowling; he also asked the batsman to bat with a stump instead of a bat.
"Seeing his interest in the game, I decided to train him. I made him play 500 to 700 balls every day. To make him adept at handling fast bowling, I used to throw the ball over a manji (charpoy). The ball tends to travel faster after skidding off the charpoy. Besides that, he practiced with a single stump as his bat. That helped Shubman in finding the middle of the bat more often than not," he added.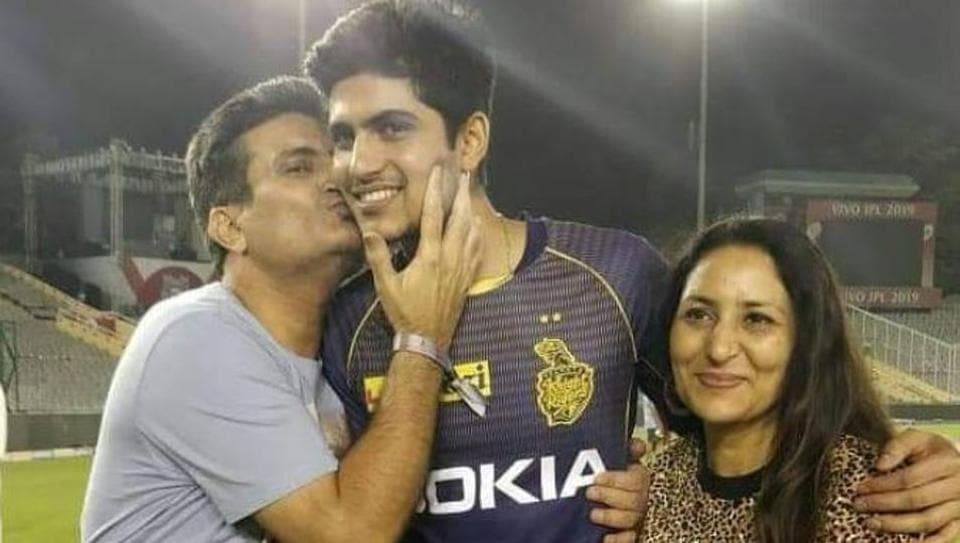 Shubman Gill played four seasons for KKR in the IPL and has now moved to Gujarat Titans. A move was also made by Lakhwinder: when Shubman was a child, his father moved from their village to Mohali so that he could get better facilities and opportunities to fulfil their dream.
"Our village is about 300 kilometres from Mohali. But due to lack of facilities there, we brought him here (in Mohali). We fully support him in achieving his dream to become a cricketer," he recalled.