It was a watershed moment in the IPL history as Ravichandran Ashwin – who else if not Ashwin – became the first batsman in the IPL to get "retired out". After scoring 28 runs off 23 balls versus Lucknow Super Giants, Ashwin, in the middle of the 19th over, was seen walking back to the Rajasthan Royals dressing room.
There were no signs of any injury and soon the commentators confirmed that Ashwin has retired "out" and not retired "hurt", meaning he himself decided – or it was the team management's preplanned decision – to end his innings.
layout="fixed" width="336" height="280" type="adsense" data-ad-client="ca-pub-5474032326006367" data-ad-slot="3340040536"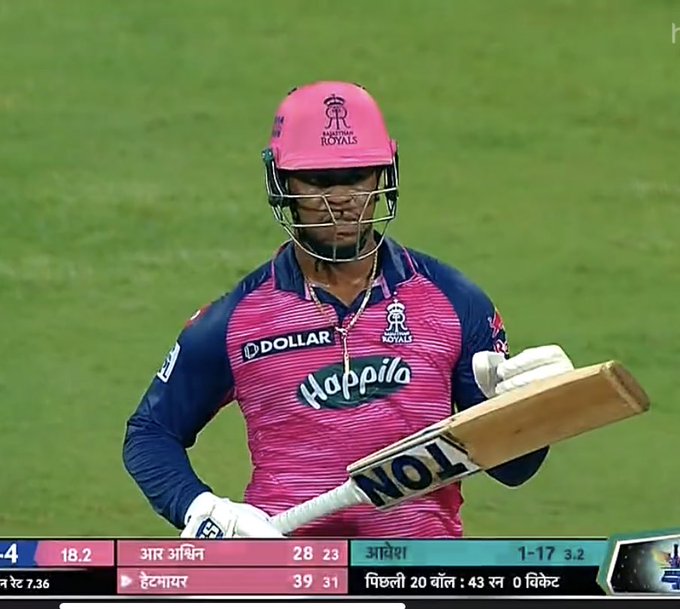 This was a really smart move as only 10 balls were left in the innings and batsman Riyan Parag, who can tonk the pacers well, was left to bat. This move – which is completely within the rules – paid off as Parag smashed 8 runs off 4 balls. Ashwin had earlier been sent ahead of Parag because RR was amid a collapse and instead of the young Parag, the management promoted Ashwin to bide some time and take the game deep with Shimron Hetmyer at the other end. Ashwin did his job as required, scoring 28 off 23, constantly giving the strike to Hetmyer.
Fans lauded this move by RR and Ashwin as this showed their game awareness and also a bit of boldness because after getting retired out, a batsman cannot come back to bat, unlike in retired hurt cases where a batsman can leave the field due to injury and can later on come back to bat.
Also, it is no surprise that R Ashwin was involved in this move as he has never been shy of experimenting with different stuff, he's bold.
This has left the fans thinking whether such a move has also happened before in T20 cricket. The answer is yes. While this is the first instance of a batter retiring out in the IPL, thrice this has happened previously in T20 cricket.
The first instance was of former Pakistan hard-hitting batsman Shahid Afridi – while playing for Pakistanis against Northants in 2010.
The second such incident is of Bhutan batsman Sonam Tobgay vs Maldives in 2019; the third time a batter was retired out was Cumilla Warriors' Sunzamul Islam vs Chattogram Challengers in the 2019 Bangladesh Premier League.