Harsha Bhogle Gave The Best Explanation On The Power-Cut Controversy: Mumbai Indians and Chennai Super Kings – two of the most successful franchises of the Indian Premier League have been knocked out of the IPL 2022 playoffs. CSK got out of the playoffs race in IPL 2022 after suffering a defeat against Mumbai Indians at Wankhede Stadium on Thursday; MI have already been out of contention for the same.
The effort & learning will always be on! We shall keep ⏩! #CSKvMI #WhistlePodu #Yellove 🦁💛 pic.twitter.com/5IjsBiXhQA

— Chennai Super Kings (@ChennaiIPL) May 12, 2022
layout="fixed" width="336" height="280" type="adsense" data-ad-client="ca-pub-5474032326006367" data-ad-slot="3340040536"
While the game turned out to be an interesting one, an ugly controversy erupted during the opening overs of the game when the Decision Review System (DRS) remained unavailable due to a power cut at the Wankhede Stadium. The unavailability of the DRS system forced CSK opener, Devon Conway, to leave the field after being adjudged LBW out.
The replay of the dismissal showed that the ball might have missed the leg-stump, adding to the frustration of the CSK camp. It has to be noted that Devon Conway has been in a great form He had been one of the most consistent performers for the Yellow army in the past few games, therefore, his dismissal in the game last night proved out to be a major setback for CSK.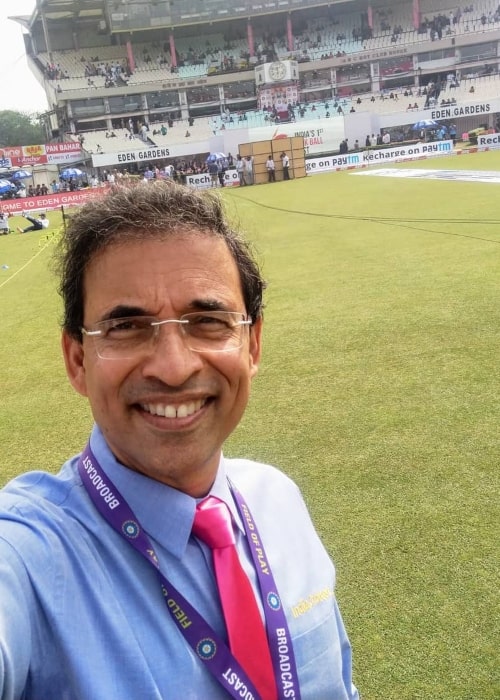 Chennai Super Kings' fans were left furious and disappointed over the incident and took to social media to express their frustration with several cricketers and experts also joining in the debate.
Meanwhile, after the game, popular Indian commentator and Harsha Bhogle cricket analyst, Harsha Bhogle, who had been at the venue as a member of the broadcasting team for Star Sports, took to his official Twitter handle and issued a clarification on this matter. In a long thread, Harsha explained why the DRS was unavailable despite the generators powering the lights inside the stadium. He wrote:
"When you lose power, the generators come on automatically and that is how the coverage continues. But some machines need to reboot and that takes time and that is when DRS is unavailable. This is the situation all over the world. It has nothing to do with budgets or planning,"
"I have been at many tournaments and bilateral games that have continued without DRS for a while. That is the global protocol. As soon as the machines are ready, DRS resumes. The production set-up here is world class. Sorry if that comes in the way of easy anger.
"The umpire probably got it wrong,it was called out,and everyone has off days.But I will say this. A lot of the comments (remember the outrage on the high full toss in the last over of DC vs RR) have arisen out of not knowing the laws. The umpire was right that day but copped abuse,"
You can read the full thread here:
If the emotions have cooled and some of you are done with the abuse and anger, I could explain what happens. A lot of the abuse, and the corresponding motives assigned, came out of ignorance. So here is a thread for those with an open mind (1/n)

— Harsha Bhogle (@bhogleharsha) May 12, 2022
I have been at many tournaments and bilateral games that have continued without DRS for a while. That is the global protocol. As soon as the machines are ready, DRS resumes. The production set-up here is world class. Sorry if that comes in the way of of easy anger

— Harsha Bhogle (@bhogleharsha) May 12, 2022
I hope that helps. Good night. Oh, and by the way, I have been accused of being biased in favour of, and against, every team in the IPL. I don't mind that because I know it will never happen! 🙂. Cheers

— Harsha Bhogle (@bhogleharsha) May 12, 2022