Defending champions Chennai Super Kings will clash with the Royal Challengers Bangalore for match 49 of the IPL 2022 in Pune on Wednesday evening. This game will pit two good friends and former CSK teammates MS Dhoni and Faf du Plessis against each other.
Du Plessis had Ravindra Jadeja at the toss in their earlier meeting this season but will now face the mighty MS Dhoni who has taken back the captaincy to allow Jadeja to focus on his game.
layout="fixed" width="336" height="280" type="adsense" data-ad-client="ca-pub-5474032326006367" data-ad-slot="3340040536"
After just 2 wins in 8 matches for CSK, and his own form being disappointing, Jadeja asked Dhoni to take the leadership band back and the 40-year-old obliged. CSK returned straight to winning ways defeating Sunrisers Hyderabad by 13 runs and remaining alive in the playoff race.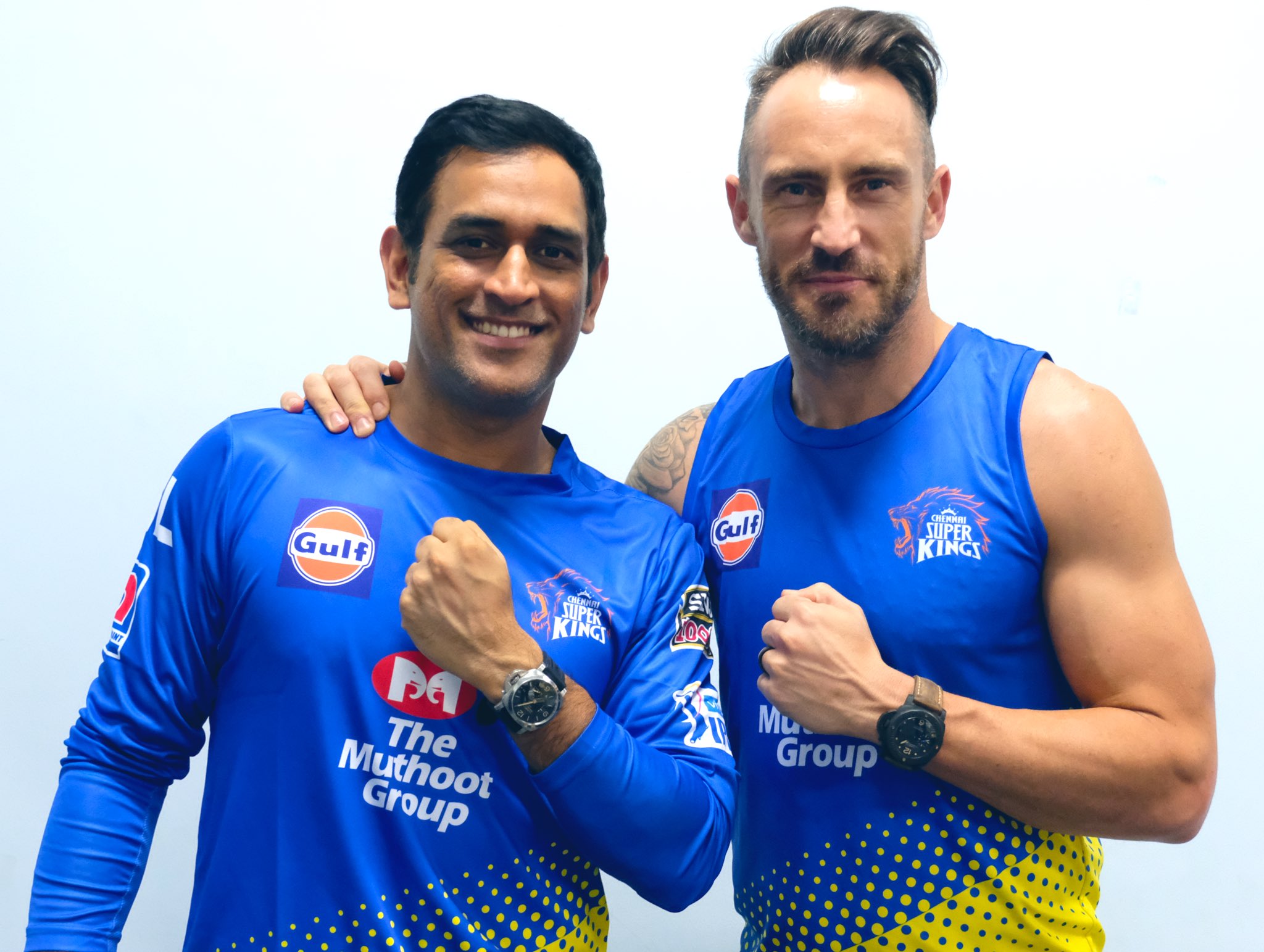 When asked about his reaction to it, Faf du Plessis said that he was surprised that a captaincy change has happened mid-season, adding that he was also surprised when Dhoni left the captainship before the IPL 2022.
"I'm surprised that the captaincy change happened midseason, but I was also surprised at the way it happened the way before the season. So, it is like two surprises cancelling each other out," Du Plessis said while speaking on RCB's Bold Diaries.
The South African was effusive in praise for Dhoni's abilities to get the best out of each individual.
"Obviously, there's no secret that when MS is there and he is the captain, he does get the best out of the players, and that has been a big part of CSK's success," he added.
Speaking about his own team's performances, du Plessis asserted that RCB have failed to seize the close moments in their recent losses. RCB have 5 wins and 5 losses, but have lost their last three games; a victory against CSK will push them into the top four but a loss will dent their playoff chances.
"Out of the last three games, two games we were not at the best of our ability, and the last game I think we played some really good cricket, but we were up against a team that seized the small moments. Usually, such moments generally fall to the team in good form," the RCB captain explained.