Rajasthan Royals' director of cricket Kumar Sangakkara has a simple three-word mantra for his players ahead of the big IPL 2022 Final: "relax, recover, refocus" said the legendary Sri Lankan batsman after Sanju Samson's side defeated Royal Challengers Bangalore by 7 wickets in the Qualifier 2 to enter the final, where they will meet the rampant Gujarat Titans who will be playing at their home ground in Ahmedabad for the first time.
Royals had lost to the Titans in the Qualifier 1 but grabbed their second opportunity to reach the final thrashing RCB; Gujarat had also defeated RR in the one time they met in the league stage.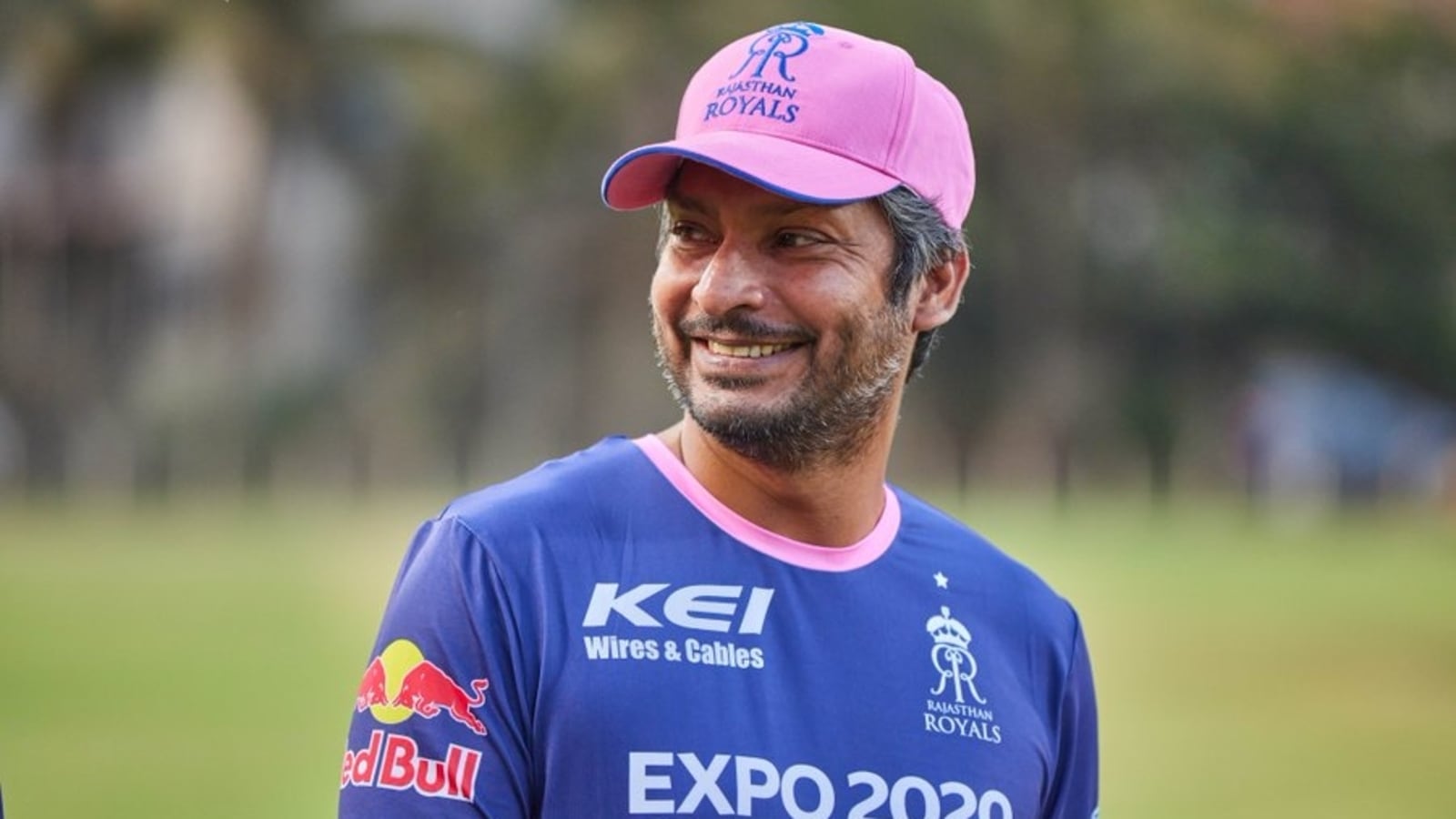 Sangakkara, however, reckoned his players will have to calmly "play our best cricket" with the right attitude and let the "result take care of itself".
"Whatever comes our way, we meet it head on. We play our best cricket, we play with smiles. We bring the energy and awareness and we play a good game of cricket. We do those things right, the result take care of itself," Sangakkara said in a video uploaded by the Royals on YouTube.
"Just another final reminder: let's calm down, let's really relax, recover, refocus, when the time comes. We've only got one more game to go. And let's do it with the right attitude, right energy and right believe."
The Royals' players were ecstatic following their victory over RCB. The Sri Lankan though asked to continue with this high of confidence and be ready, physically and mentally, for the big game.
"Now we are at a really, you know, quite a nice high. The real key is to now come down. It's not easy to do. We have just a small turnaround, a day and a half. We have got to appreciate what we did today. But now our job is to be physically and mentally be at our peak in a day and a half. 
"We have about 36 hours, maybe a little more or less, but we need to be at our ready. The game itself starts at 7.30 on Sunday. We don't have to play the game before that. We just have to relax, get our recovery right, whatever we need to do. Get all the help you need because we need to be ready," Kumar Sangakkara added.