IPL 2022 has been a fray of revelations and the kind of cricket that we have seen so far from names known and unknown is something that would leave the world in absolute awe. As the final stages of IPL lurks right around the corner, it is good to take a look back at the finest of this IPL who have blazed this tournament in the most clinical fashion.
This story will be based on the players who have not just racked up the best of figures but have also created a trail of destruction to wherever they have been and the kind of quality that they have shown during the span of the ongoing edition of the tournament.
Jos Buttler has been in clinical form and the kind of rampage that he has showered IPL 2022 with is simply mind-blowing. He has amassed 627 runs at an average of 38.16 and a phenomenal strike rate of 148.23. More importantly, he has scored 3 centuries and 3 half-centuries and stands within touching distance of rattling Virat Kohli's record of 5 centuries in the ongoing edition of the tournament.
KL Rahul is simply poetry in motion and the kind of brilliance that he has stitched in the ongoing edition of the tournament, rather for the past three editions of the tournament, is just too enviable. His current exploits include 469 runs at an average of 42.64 and a strike rate of 135.55. He has hammered two centuries and two half-centuries.
Sanju Samson has been in exemplifying form and has actually played out a handful of decent and impactful knocks, altering the fabric of IPL 2022 for Rajasthan Royals. He has scored 359 runs at a stunning average of 29.92 and a strike rate of 153.42.
Hardik Pandya has been in superb touch and he has played knocks that has seen him amassing 351 runs at an average of 35.10 and a strike rate of 131.46. Usually that is behindhand for Pandya but the impact and the anchoring that he has pulled off for the Titans has gone a long way in helping them pile up significant numbers.
David Miller has been the crux of GT's absolute domination in the middle. He has returned to his lost form and the Miller that we have witnessed in the ongoing IPL may also be a vital cog in the wheel of South Africa's World Cup dreams. He has scored 347 runs at a fine strike rate of 136.08 and an average of 57.83.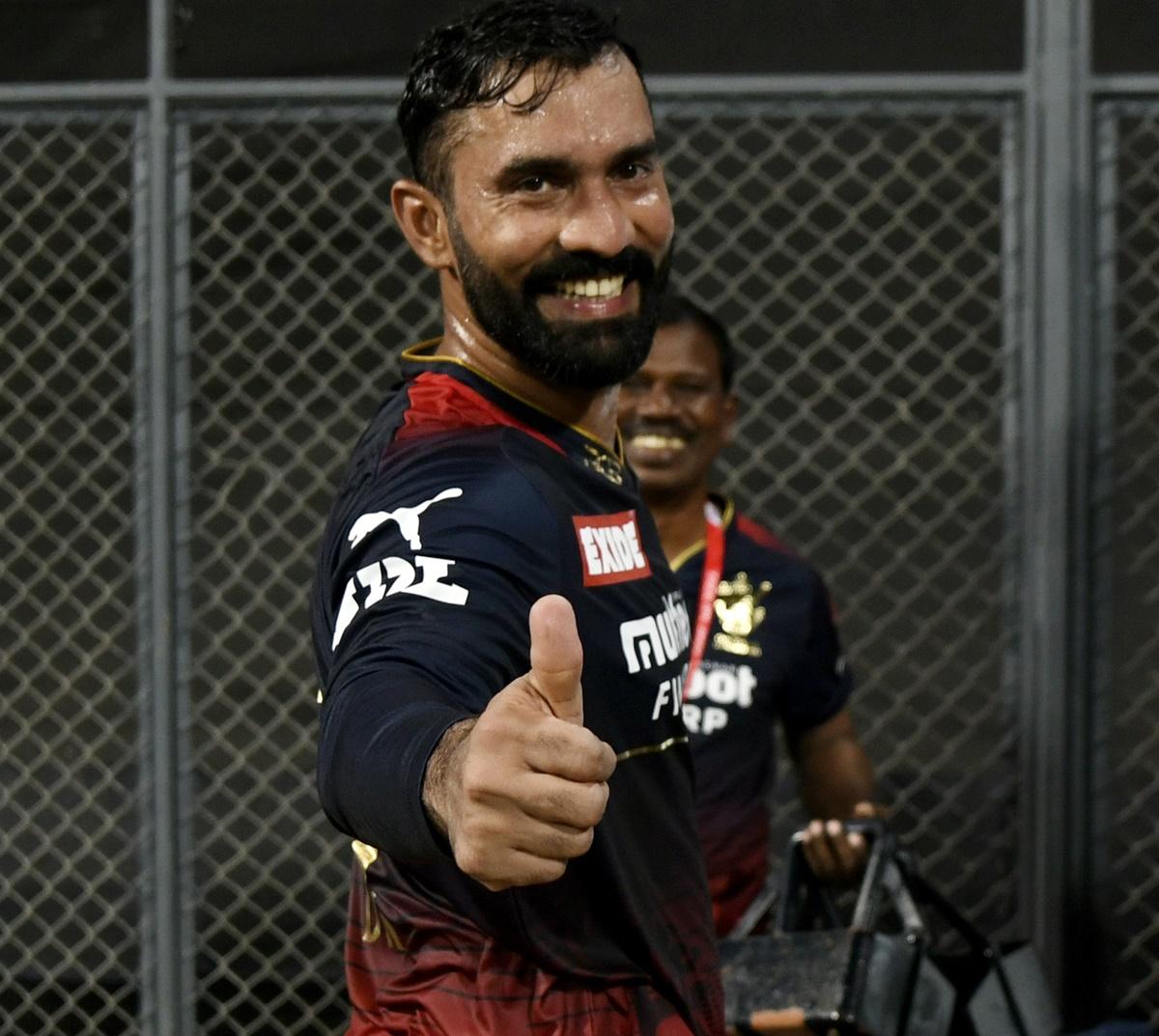 Andre Russell has finally managed to hit his stride for KKR after two failed seasons and he has come out in absolutely amazing colours. He has racked up 330 runs at an excellent average of 41.25 and his signature destructive strike rate of 182.32.
Dinesh Karthik rediscovered his lost form as he has come down upon the oppositions at the fullest blast and RCB had been riding high on his blitzkrieg to make wonders happen. He has racked up 285 runs at an average of 57 and a strike rate of 192.57.
Despite the vehement struggles of RCB, their bowling unit has been absolutely on fire and the men who led it will definitely be taking on any given team in the ongoing edition of the IPL. Harshal Patel has been an absolute cracker as he has claimed 18 wickets so far and his death bowling has been one of the major highlights of IPL 2022.
Wanindu Hasarnga has found his way through countless questions and flak and has established himself as the king of the middle-overs. He is also RCB's highest wicket taker for the season with 23 wickets at a decent economy rate.
Yuzvendra Chahal continues with his exemplary form and his haul of wickets and a miserly economy rate in the ranks of the IPL continue. He is currently leading the list of wickets with 24 and is a rare asset to any team, given his mysterious art of wrist spin.
Josh Hazlewood has totally transformed himself from being a mediocre talent to one of those rare gems that has plugged RCB's gap in the middle-overs. Despite being slammed mercilessly in the preceding contest, he will still be a knock-out bowler given his extraordinary bowling spells.