Trending
Yuvraj Singh Revealed Who Snatched The Captaincy From Him
Former Indian cricketer Yuvraj Singh was the biggest hero of India's T20 World Cup triumph in 2007 and ODI World Cup in 2011. He played a crucial role in both the world cup victories of the Indian cricket team. He was even adjudged with the Man of Tournament award in ODI WC 2011. Despite all his heroics, he never got a chance to lead the Indian side in international cricket.
While the decision to appoint MS Dhoni as the captain turned out to be a masterstroke as he took the Indian cricket team to the number one position under his captaincy, having won all the major ICC trophies. However, back then the decision had left many surprised as there were a number of senior players on the Indian side, including Yuvraj Singh.
layout="fixed" width="336" height="280" type="adsense" data-ad-client="ca-pub-5474032326006367" data-ad-slot="3340040536"
Recently, in an interview with Sanjay Manjrekar, for the first time, Yuvraj Singh has opened up about the captaincy saga. Yuvraj has made a startling claim stating that he was supposed to be the captain of the Indian cricket team in the 2007 T20 World Cup and not MS Dhoni.
Yuvraj Singh was India's vice-captain under Rahul Dravid during the preceding tour of England. As Dravid alongside several other senior players pulled out of the tournament, Yuvraj seemed to be the best possible option to take over the command. However, the BCCI went with MS Dhoni, which turned out to be a masterstroke.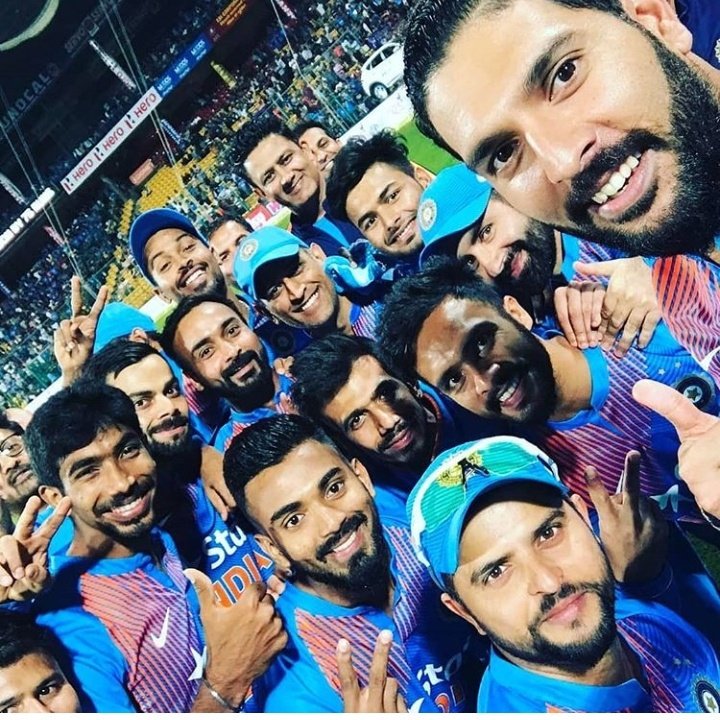 Yuvi said that supporting Sachin Tendulkar in the Greg Chappell episode eventually cost him India's captaincy. For the unversed, Chappel was the Indian head coach from 2005 to 2007 and his tenure was full of controversies. He even had feuds with many Indian players, including Sachin Tendulkar.
According to Yuvi, he stood for his senior teammate and the same didn't go down well with many in the BCCI. As a result, he was sacked and MS Dhoni was made the captain. He said:
"I was supposed to be the captain. Then the Greg Chappell incident happened. It had become Chappell or Sachin. I was probably the only player who supported…that I support my teammate. And there were a lot of people in the…Some of the BCCI officials did not like that. It was said that they should make anybody the captain but not myself. This is what I heard,"
"I am not sure how true it is. Suddenly from vice-captaincy I was removed. Sehwag was not there in the team. So, out of nowhere, Mahi (MS Dhoni) became captain for the 2007 T20 World Cup. I thought I was going to be the captain,"
However, Yuvi doesn't regret it because the Dhoni-led Indian team eventually won the T20 World Cup. He said:
"Viru (Virender Sehwag) was senior but he was not on the England tour. I was the vice-captain of the ODI team while Rahul (Dravid) was the captain. So, I was supposed to be the captain. Obviously, it was a decision that went against me but I have no regrets about it. Today, if the same thing happens, I will still support my teammate,"