Trending
5 Great Cricketers Who Were Mocked For Their Weight
5 Great Cricketers Who Were Mocked For Their Weight: Although in the bygone era cricket didn't demand the kind of athleticism or fitness that sports like Football and Hockey do, now the times have changed. Importance on the fitness of cricketers has been more than it's in the current age.
No cricketer, from the eye of the camera and the fans, can now go by with some extra weight in their tummy and the body.
Even the greats of the game have had to cop plenty of flak and questioning from fans and media for their weight.
Here are 5 big-name cricketers who were trolled for their body weight:
Now the Indian captain and a role model for millions, Rohit Sharma has regularly during the past few years, faced criticism and trolling for the extra fat on his stomach which is visible in the visuals on social media. He was even mocked by Virender Sehwag as the 'Vada Pav' of the team.
One of the most talented cricketers going around in the world, wicket-keeper batsman Rishabh Pant found himself out of all three format Indian teams on the last Australia tour. One of the reasons, which the then head coach Ravi Shastri himself, later explained was that Pant wasn't in the best fitness shape during the IPL 2020 prior to the Australia tour.
Fans on social media were highly critical of the Delhi Capitals captain who looked overweight for an elite cricketer.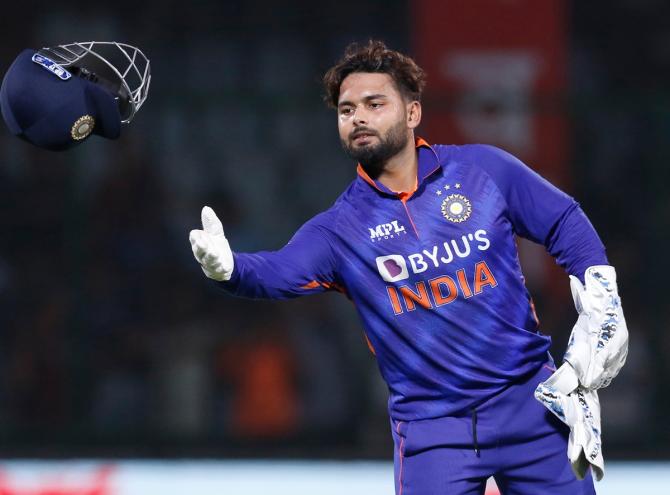 Former Pakistan captain Inzamam-ul-Haq was regularly questioned and poked about his body size, fitness and being overweight. On one occasion when one fan in the stands taunted him "Aaloo" and "Motu", Inzamam brought his bat and jumped into the crowd to beat that person!
Despite everything, Inzamam went on to become a legend of Pakistan cricket.
Even Sri Lanka's 1996 World Cup-winning captain Arjuna Ranatunga wasn't spared by the media when he reached the weight of over 90 kgs during his playing days. Ranatunga's stout figure was so much talked about even the oppositions used to sledge him about it.
Arjuna Ranatunga is a legend, I still remember when he took apart Warne in the war of words when Warne tried to fat shame Ranatunga https://t.co/GnZNXzGi9c

— Mr. Mc Adams (@NaamKaafihai) January 23, 2021
One of India's greatest match-winners in white-ball cricket, the hero of the twin World Cup wins in 2007 and 2011, Yuvraj Singh, too received severe backlash from those following his game when, in 2010, he became slow in the field due to his extra weight.
Because of his lack of focus on fitness during that period, Yuvraj got injured, was out of shape and even was dropped from the team. The southpaw, however, took it all on his chin, worked hard and got back his mojo, taking India to the 2011 WC title.